Jaguar Land Rover promises product offensive
JLR chief says firm will launch new model every six months, rules out autonomous driving for the brand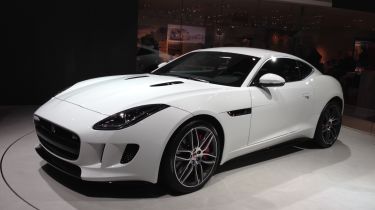 Jaguar Land Rover will launch a car every six months for the 'foreseeable future', according to Group Engineering Director, Wolfgang Ziebart.
Speaking at the Geneva Motor Show, Dr Ziebart explained that model development had escalated over recent years and that the new cars would not simply be different versions of existing models.
"We are significantly accelerating the pace of product development. In the past, every second or third year we had a basically new vehicle, now we have increased to one vehicle per year, in the future we will have every six months the introduction of a new, not a derivative, but a basic vehicle," he explained.
And there seems to be no time limit on how long this will last. "It will go on for the foreseeable future. So, this is a great opportunity for Jaguar Land Rover," he added.
This would tie in with the next group of cars to be launched. The first part of this offensive will be the new saloon, the XE, which will go on sale in 2015 followed by the new Discovery family.
Ziebart went on to discuss future safety technologies and it seems as if the manufacturer is keen to steer clear of autonomous driving, even though rivals like Mercedes continue to pursue it.
Discussing future safety technology, Ziebart explained that car-to-car communication and safety sensors were the best way to reduce road fatalities to zero.
"The buzzword for this is the driverless car. It is not our intention to get rid of the driver," he said. "But what we see is that 99 per cent of accidents are caused by human errors, so if you support the driver, instead of replacing him, you can get rid of these driver-caused errors.
"There is a strong attempt on the way to standardize car-to-car communication, but there a long time to go until every car has that," Ziebart said. "As long as there is no hazardous interaction and you can manage a car, these systems will not interfere."