Luxurious new Jaguar XK planned
Jaguar is set to replace the XK with a larger luxury GT car based on the F-Type. Our exclusive images show how it could look.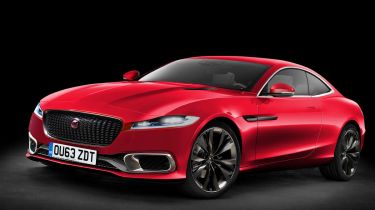 The Jaguar XK will be quietly phased out in the summer, but Jaguar is already working on its more upmarket successor, set to be pitched as a larger 2+2 grand tourer to take on the Bentley Continental GT and new Mercedes S-Class Coupe.
Our exclusive images show how the model could take design cues from the F-Type and increase its dimensions, becoming more of an XJ Coupe than an oversized F-Type.
A larger grille, chrome-ringed lower air intakes and horizontal instead of vertical headlights set it apart from its sportier brother, although the muscular rear wheelarches, flowing lines and wraparound tail-lamps tie the two cars together.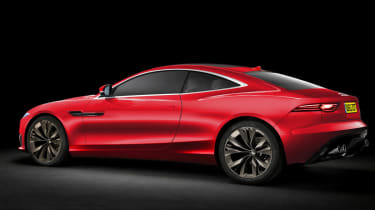 Although Jaguar sold around 54,000 XKs over its lifetime, only 4,000 found homes last year – largely because the faster F-Type has been taking sales from it. The new car will start from £100,000 to put daylight between it and the F-Type.
There's likely to be a choice of supercharged V6 and V8 petrol engines, plus, for the first time, a six-cylinder diesel, while the platform is believed to be a stretched version of the F-Type's aluminium architecture. Don't expect to see the new GT for several years, though, as Jag enters one of the busiest periods in its history.
With the F-Type Coupe and Convertible now on sale, its next new car will be the XE small saloon – due in mid-2015 with an all-new iQ[Al] aluminium architecture. Then, in early 2016, comes an SUV (below) using the same structure and previewed by the C-X17 concept.
Coupe and estate versions of the XE are expected in 2016, with an all-new iQ[Al]-based XF following towards the end of that year. This means we'll have to wait until 2017 at least before we see a new XJ and the car shown here.
Read more about the new baby Jaguar, the XE saloon.