Jaguar Land Rover reveals future tech secrets
New details from Jaguar Land Rover on upcoming technology. We go behind the scenes to see into the future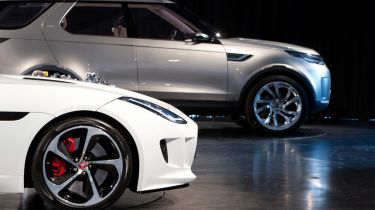 Land Rover wowed the world when it unveiled the Discovery Vision Concept at this year's New York Motor Show. Here was a car that not only previewed a whole new family of Discovery models, but promised to take Jaguar Land Rover from zero to hero on the tech front.
With its transparent bonnet, gesture control and smart glass it provided a glimpse into the future of Jaguar Land Rover products and how they could leapfrog the competition on connectivity and other tech. And now, Auto Express has been given a guided tour by the company's tech guru, Dr Wolfgang Epple, and his team.
New Jaguar Land Rover Engines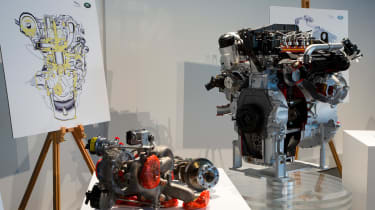 JLR is developing a whole new family of powertrains for future models, known as Ingenium. Compact, lightweight and low emission diesel and turbocharged petrol engines will be developed at the all-new JLR Engine Manufacturing Centre near Wolverhampton.
Specific details have yet to be announced but the first powertrain to emerge from the new family will be a 2.0-litre turbodiesel. JLR claims it will be one of the most efficient and responsive engines in its segment. Weighing up to 80 kg less than today's powertrains, the engine range uses patented technologies to reduce friction and deliver what's claimed to be class-leading CO2 emissions, refinement and performance.
• Jaguar XE: price, release date and rumours
The Ingenium engine family will also be scalable, meaning engine capacity can be increased or reduced depending on requirements. They have also been engineered to accommodate manual and automatic gearboxes as well as hybrid drive systems.
To support the development of this future powertrain technology, including the new Ingenium family, Jaguar Land Rover has invested £40million to expand the Powertrain Engineering facility at Whitley Technical Centre.
InControl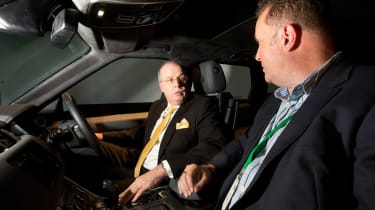 Jaguar and Land Rover cars have long been criticised for their connectivity interface. InControl brings both brands up to date, providing a suite of products that connect you with your car via your smartphone. InControl Remote lets you access car info such as temperature settings and fuel levels, InControl Secure will track your car and tell the authorities if it's been stolen, while InControl Assist will automatically contact the emergency services in an accident or call the breakdown services if your car develops a fault.
Then there are InControl Apps providing music, radio, navigation, traffic info, news and much more, mirroring in the car what you see on your smartphone. InControl, complete with pinch and zoom functionality, is already available on the F-type for £300. In due course, Apple's CarPlay will also be available.
Self-learning car
In the near future, your car will know who you are and predict what you want to do. It'll detect what climate control settings you prefer in what weather conditions and set the car according to your preferences. It'll know what journeys you take when and automatically guide you via the most efficient route.
It'll even detect how many passengers are in the car and the time of day, make an assumption on who's on board and adjust the entertainment system's settings accordingly. Oh, and if you're late for a meeting, it'll text ahead to give an estimated time of arrival.
Gesture control
One of the Discovery Vision Concept's killer features was the ability to activate controls like climate, wipers, indicators and infotainment at the wave of a hand. That could cause problems if you're constantly waving to friends or swatting flies away, but we tested a system that opened and closed the sunroof and pulled its blind shut by moving your hand forwards and back or side to side in front of a roof mounted sensor. It worked faultlessly, proving gesture control, for some functions at least, could be just around the corner.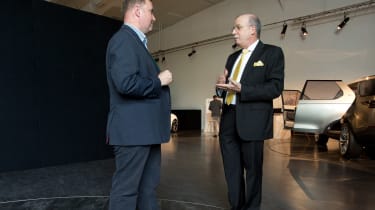 Lasers
The Discovery Vision Concept uses lasers to map the road in front and adjust the car to suit the terrain. In the real world, it would be used to spot potholes or manhole covers and set the suspension system to minimise the jolt. And in the experiment shown to us, it can be used to detect the wading depth ahead of a car in deep water.
Partnership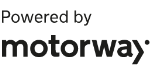 Need to sell your car?
Find your best offer from over 5,000+ dealers. It's that easy.
However, we also saw how JLR plans to develop lasers for use as headlights, plus how lasers could project an image onto the floor as, for example, indicators or to help drivers navigate through awkward gaps. Of course, laser tech is already in use with some autonomous driving features such as active cruise control.
Virtual windscreen
Land Rover has already shown us the Transparent Bonnet, using cameras to show an image of what's beneath a car that's projected into the windscreen.  Now additional information is being displayed on the windscreen, including terrain mapping, more usual navigation and speed information, and even game-like information such as a racing line to follow and braking points should you be using your car on a track day. It'll even show you a ghost car – either a rival or your own best lap - that you can try to beat. 
3D instrument clusters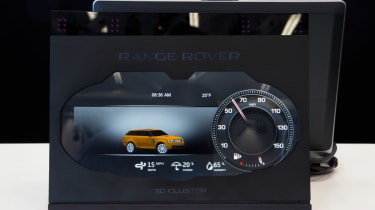 Jaguar Land Rover has been pioneering customisable TFT screens in its cars for the past couple of generations, but 3D instruments take things a step further, especially with in-dash navigation instructions. This tech uses eye tracking software (which can also keep an eye on your mood and work with the self-learning features) to adjust images for greatest depth and clarity.
The result is striking, stylish graphics with a greater level of detail of information than is currently available. JLR also claims greater accuracy with on-board cameras than today's tech – handy for reverse parking.