Electric Jaguar E-Type Zero to go into production
Jaguar E-Type Zero has been given the green light for production, with the electric car due next year
Jaguar Classics, the team behind cars such as the reborn D-Type and XKSS, has confirmed plans to sell the fully electric E-Type Zero in limited numbers.
The British firm first debuted the E-type Zero as a concept last year. The prototype was a restored, left-hand drive 1968 Series 1.5 E-Type, featuring a period chassis beneath its original bodywork.
• Jaguar E-Type Zero prototype ride review
Following positive initial feedback and a debut at this year's Royal wedding, Jaguar has confirmed customers will be able to convert their existing E-Types into a full EV. The team at Jaguar Classics is also able to source a donor car for if required, while the conversion is fully reversible 'to preserve the authenticity of the base vehicle'.
E-Type Zero production will begin next year at Jaguar Classics Works facility in Coventry, with first customers due to take delivery in 2020. Jaguar hasn't confirmed how many examples or indeed how much the E-Type Zero conversion will cost, only that the process is 'labour intensive'
E-Type Zero concept
JLR Classic has created a bespoke electric powertrain to work within the pre-existing space of the original chassis, with its various components laid out in such a way to mimic the six-cylinder drivetrain found in the original E-Type. As such, opening up the long, front-hinged bonnet reveals a battery pack placed where the engine would be, while the electric motor sits just behind it, where the gearbox would otherwise be placed.
It's all part of a 'seamless integration' ethos employed by the division. While the fitting of an all-electric powertrain is a radical departure, engineers are keen for the car to keep much of its character. By integrating the electric powertrain into the original chassis as neatly as possible, JLR says that front-rear weight distribution is unchanged. As such, the firm says that it should drive, handle, ride and brake just like an original E-Type, and it would even be possible to swap the original drivetrain back in.
The electric powertrain itself produces 295bhp and borrows some technology from the I-Pace. Despite the huge battery pack under the bonnet, JLR Classic says that the E-Type Zero is actually 80kg lighter than its original counterpart. As such, 0-62mph is dispatched in a claimed 5.5 seconds, while top speed comes in at 150mph. The prototype, however, is limited to 100mph for now.
The 40kWh battery pack itself supports the 7kW charging standard, meaning it takes six to seven hours to recharge the E-Type Zero. JLR Classic has resisted the temptation to kit the car out with 22kW rapid charging technology as it doesn't see any reason for it – classic cars, regardless of their powertrains, are unlikely to be driven far and frequently.
Official range on the NEDC scale is touted as being 205 miles, though JLR classic claims a 'real world' range of around 170 miles, helped in part by the E-Type's iconic, and aerodynamic shape.
As the XK six-cylinder engine used in this particular E-Type was produced in various guises from 1949 until 1992, JLR Classic says that the bespoke powertrain is compatible with a vast number of cars in Jaguar's back catalogue. JLR Classic director Tim Hannig explains: "We could use this technology to transform any classic XK-engine Jaguar." That opens up the possibility of a large portfolio of classic, electrified Jaguars in the future. It's also something that has been on the cards since JLR Classic moved into their current headquarters – two engineering bays for electric vehicles have been installed from opening.
Partnership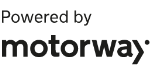 Need to sell your car?
Find your best offer from over 5,000+ dealers. It's that easy.