Battery shortages suspend Jaguar I-Pace production
Jaguar Land Rover confirms hiatus in production of the all-electric I-Pace due to battery shortages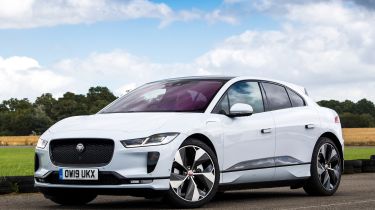 Jaguar has suspended production of the all-electric I-Pace SUV, due to battery cell supply issues. 
Built at Magna in Graz, Austria, the British manufacturer gets its battery packs from a Polish company, LG Chem, which also supplies Audi and Mercedes – and the battery manufacturer has been struggling to cope with demand.
• Best electric cars on sale now
A Jaguar Land Rover spokesperson summarised the supply issues, stating: "Jaguar Land Rover has adjusted production schedules of the Jaguar I-Pace in Graz due to temporary supplier scheduling issues. We are working with the supplier to resolve this and minimise impact on customer orders."
This announcement follows Jaguar Land Rover's decision to reduce or halt production at two of its British factories, as the company seeks to reduce costs in response to falling demand. During the final three months of 2019, JLR posted a 2.3 percent drop in sales worldwide – despite sales in China showing an increase of 24.3 percent.
Jaguar Land Rover will halt production of the Jaguar XE, XF and F-Type at Castle Bromwich on selected days over a four-week period between the end of February and late March. Production will also be slowed at Solihull, where the Jaguar F-Pace, Range Rover, Range Rover Sport and Range Rover Velar are built.
The decision forms part of JLR's Project Charge cost-cutting initiative, which the firm hopes will provide £1.1 billion worth of savings by 2021. JLR has prioritised its most profitable models, alongside plans to lower material costs and reduce the size of its workforce to 4,500 – decisions which have saved the company £2.9 billion since its introduction.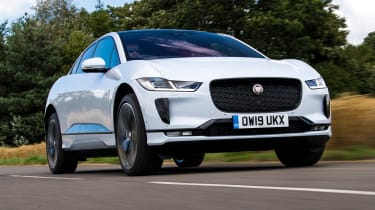 A JLR spokesperson said: "Through its ongoing transformation programme, Jaguar Land Rover is taking action to optimise performance, enable sustainable growth and safeguard the long-term success of our business.
"Jaguar Land Rover is continuing to invest heavily in its UK manufacturing operations with significant investment recently committed to Castle Bromwich for production of the new all-electric Jaguar XJ and Solihull which will build the next generation of Range Rover."
What do you make of Jaguar Land Rover's supply chain issues? Let us know in the comments section below…