"Could hydrogen be forgotten as electric power surges forward?"
Electric power has the spotlight, thanks to cars like the Jaguar I-Pace, but does that mean hydrogen will fall by the wayside?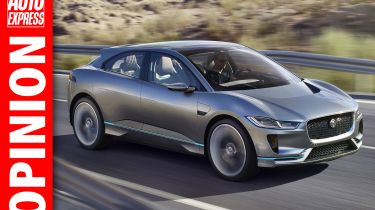 If, like me, you're old enough to remember the VHS/Betamax battle of those things called video recorders in the eighties, you'll find the conundrum facing many car makers deciding between plug-in electric and hydrogen power curiously familiar.
At this week's LA Motor Show, it was electric power that was getting all the attention – mostly thanks to Jaguar's new I-Pace SUV.
It has a promised range of over 300 miles, a 0-60mph time of 'around four seconds' and a stunning, practical SUV body, so we'd be surprised if a fair few deposits hadn't already been paid out.
Jaguar Land Rover clearly sees the future as all-electric, but not everyone does. I spent time last week with Lexus Europe boss Alain Uyttenhoven, who told me Lexus will be launching a hydrogen-powered car by 2020 to sit alongside the impressive Mirai that sister brand Toyota already has on sale.
Uyttenhoven did caveat our conversation by saying that Toyota and Lexus are also working on full EVs, too, and have led the way on plug-in hybrids with the Prius. Many other manufacturers are also dabbling in both, but the pendulum does seem to be swinging pure electric power's way.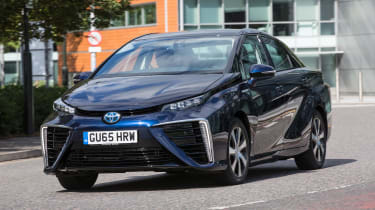 Uyttenhoven isn't convinced, citing EV charging times, the difficulties flat-dwellers might have with charging, problems with (and emissions from) electricity production and even limited supplies of lithium for batteries.
They're all valid points, which play to hydrogen's strengths. But listening to UK ministers talk about the future of motoring, there's no mention of the all-important infrastucture needed to fuel hydrogen cars; it's all about EV charging points.
I hope I'm wrong, but I worry that the hydrogen-powered car could be the new Betamax.
What do you think about the future of electric and hydrogen? Leave us a comment below...