Koenigsegg teases new supercar for 2022
An ambiguous Instagram post has promised big changes for the brand and teases at what could be an all-new Koenigsegg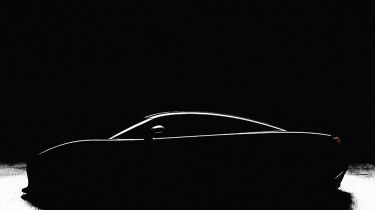 Koenigsegg wasn't exactly in poor form last year with both the Jesko and Gemera making their debuts. However, via a cryptic post on Instagram, the Swedish brand has claimed its new year's resolution for 2022 to be "More ultimate performance through clever engineering and optimal design", hinting that a new model could be unveiled later this year.
While improvements to the existing range of Koenigsegg hypercars is undoubtedly exciting, the brand's claim was accompanied by a profile image of what could be a new model set to join the brand's range.
The only image issued by the Swedish firm shows a relatively compact-looking model with a simple, flowing shoulder line and a gently arcing roof.
This silhouetted shot and the brand's bold promise hints at a new addition to the highly exclusive line-up 20 years after Koenigsegg first delivered its CC8S supercar, while another possible clue to a new model is that the vast majority of Koenigseggs only remain in production for a very short period of time, and the Regera has been with us since 2017.
With plug-in hybrid technology being utilised on the Gemera to improve both performance and its environmental credentials, this has provoked further speculation of when the first fully-electric Koenigsegg will make an appearance - taking the fight to other electric hypercars such as those made by Rimac - and with its success in creating a 'tiny, friendly giant' in the Gemera, it is increasingly a question of 'when' rather than 'if' Koenigsegg makes the switch to fully electric. It wouldn't be unreasonable to expect this to happen soon, either.
Of course, this is all only speculation at this stage, but with such a strong reputation to uphold and a history of individual engineering innovations, it's unlikely that Koenigsegg will fail to live up to its new year's resolution in one way or another - it's just a question of how bold it intends to be.
Check out the fastest accelerating cars in the world here...