New Koenigsegg Gemera: specifications and powertrains revealed
Koenigsegg has unveiled the revised Gemera with the option for a V8 engine
It's been three years since Koenigsegg first revealed its unique four-door hypercar, the Koenigsegg Gemera. It featured seating for four, a plug-in hybrid powertrain and some incredible design features - now the Swedish firm has premiered the production version. 
Christian von Koenigsegg himself presented the new Gemera in an online video which also revealed that the car would be given the choice of two powertrains - the inline-three engine with plug-in hybrid technology plus a new V8 system taken from the Jesko hypercar. 
Koenigsegg has previously confirmed that prices for the Gemera will start from an eye-watering $1.7 million (around £1.4 million). Production will also be limited to just 300 units globally.
Koenigsegg Gemera: powertrains and performance
The Gemera was first revealed with Koenigsegg's in-house plug-in hybrid powertrain, which has a combined output of 1,400bhp and 1,850Nm of torque. The system comprises a twin-turbocharged 2.0-litre three-cylinder petrol engine mounted in the middle of the car and a 16.6kWh battery pack and three electric motors – one for each rear wheel, and one for the front axle.
There will also be a hybrid V8 alternative with up to 2,300bhp and 2,750Nm of torque that features the Radial Flux E-motor Koenigsegg calls 'Dark Matter'. The electric motor produces 800bhp by itself. The 5.0-litre twin-turbocharged V8 is similar to the one found on the Jesko, but the turbochargers had to be integrated inside the banks of the cylinders for a more compact 'hot-vee' layout. 
The Gemera's 'LightSpeed Transmission' was rotated to create a 'Tourbillion Transmission' for the V8 model and can run on either the internal combustion engine, the electric motor or both. 
Koenigsegg has dubbed its small-yet-powerful three-cylinder petrol engine the Tiny Friendly Giant (TFG). The company says it has an estimated fuel consumption 15 to 20 per cent less than a traditional 2.0-litre four-cylinder petrol engine with direct injection and a variable valve timing. Cold-start emissions are also 60 per cent improved over a conventional engine. With the TFG powertrain fitted, Koenigsegg claims a 0-62mph sprint in just 1.9 seconds on the way to a top speed of 248mph.
As a Freevalve engine, instead of being controlled by a camshaft, the TFG's intake and exhaust valves are controlled by a computer and series of hydraulic actuators. The system can independently open and close the valves depending on driving conditions, in combinations that either maximise performance, regulate emissions, or minimise fuel consumption.
The Gemera's battery pack offers a maximum all-electric range of 50km (31 miles). When coupled with its 75-litre fuel tank, Koenigsegg's latest hypercar has a maximum claimed range of 1,000km (roughly 620 miles) between fuel stops or recharging.
Like the Koenigsegg Regera, the Gemera's petrol engine is mated to Koenigsegg's Direct Drive single-speed transmission, which sends its power to the front wheels via a torque tube. It's mated to the engine via a locking hydraulic coupling (similar to a torque convertor), which has a clutch-slip mechanism that allows the engine to gain revs. 
The rest of the Gemera is as complicated as its powertrain, with an all-wheel torque vectoring system, independent rear-wheel steering, adjustable dampers, an electronically adjustable ride height and a set of enormous ventilated ceramic disc brakes. 
Partnership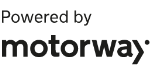 Need to sell your car?
Find your best offer from over 5,000+ dealers. It's that easy.
The front and rear subframes are made from aluminium, and the car's entire monocoque is constructed from carbon fibre. As such, the Gemera has a kerb weight of just 1,850kg, and a power to weight ratio of around 920bhp per tonne for the three-cylinder model – better than the Ariel Atom V8.
Koenigsegg hasn't scrimped on creature comforts in the pursuit of speed, though. Buyers get four heated and cooled cup holders, front and rear infotainment screens, front and rear wireless smartphone chargers, on-board WiFi and an 11-speaker stereo. There's also a three-zone climate control system, four reading lights, and memory foam seats.
New Koenigsegg Gemera: design process
Koenigsegg's design chief, Sasha Selipanov, has released a handful of renders and sketches which detail the design process of the Gemera hypercar.
Selipanov's 3D renders show five alternate versions of the Gemera's front-end styling, each with slightly different headlight and air-intake designs. The production version ended up with a lower front bumper with a broader one-piece intake – although the four-seat layout and enormous vertically opening doors remained constant throughout the design process.
Ultra-fast and ultra-exclusive! These are the best hypercars in the world...