Lamborghini Aventador recalled over risk of fires
5,900 examples of the Lamborghini Aventador supercar subject to the recall, including hyper-exclusive Veneno models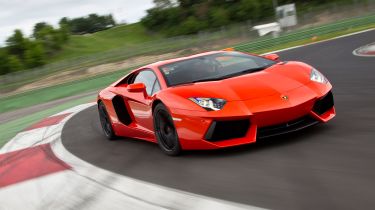 Lamborghini has issued a recall of its Aventador supercar over risks that a fuel system fault could lead to fires.
According to a report submitted by Lamborghini to the US National Highway Traffic Safety Administration (NHTSA), risk of fire exists when the vehicle has a full tank of fuel. "Certain driving conditions" can lead to fuel coming into contact with hot exhaust components and igniting. Over-revving the engine at a standstill and aftermarket exhaust systems were found to exacerbate the problem too.
• Best supercars on sale right now
The NHTSA report says 1,453 examples in the United States may be affected and are subject to recall, though Bloomberg reports that the recall will be worldwide, affecting 5,900 cars. Once recalled, Lamborghini dealers will upgrade the fuel tank's evaporative emissions system.
More NHTSA paperwork confirms that all Aventador models – including limited edition versions such as the Anniversario and Miura Homage - are affected by the issue. Early examples of the hardcore 740bhp SuperVeloce will have to be recalled too.
Owners of the hyper-exclusive Veneno and Veneno Roadster – all 12 of them - will also have to hand their cars back to Lamborghini, given these cars use Aventador mechanicals and components.
The latest addition to the Aventador range – the recently revealed Aventador S – already has the necessary fix in place and is not subject to the recall order.
Have you ever had to deal with a recall? Tell us your experience in the comments.