'The future of Lotus looks brighter under Geely'
Lotus is heading for new ownership, and editor Graham Hope thinks Geely's planned investment is a good thing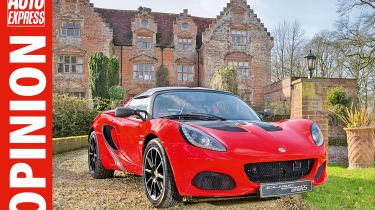 Lotus has been something of an anomaly among Britain's traditional car brands of late. While others have enjoyed success after success, the Norfolk firm has been desperately short of the investment needed to produce new models, and thus forced to continually bring to market different versions of the Elise and Evora.
So the news that it is heading for new ownership, with Chinese company Geely taking a controlling interest, can only be welcomed. The benefits should, in theory, be mutual; Geely will be able to tap into Lotus's widely respected technical and engineering expertise to produce lighter cars that will help to meet emissions targets in its home market.
And for the Lotus brand itself, there will hopefully be the long overdue prospect of new cars, although we'll have to wait for a while, I'd imagine, to see how Geely's plans come to fruition.
• Chinese carmaker Geely poised for Lotus takeover
Why does this matter? Because put simply, Lotus has a very important, money-can't-buy attribute that dozens of car makers covet – goodwill.
I believe the credibility accrued by classic models of the past means that there are sufficient numbers of car fans who'd be prepared to take the plunge and buy a Lotus if the product was right. It is like Alfa Romeo in that respect; a brand people care about, despite a patchy recent history.
Is Geely likely to be a safe pair of hands? You'd have to say the portents are good. Under Geely ownership, Volvo has been reinvigorated, finding the confidence to forge its own path with a genuine sense of style that mercifully doesn't try to ape the premium German makers. And new Geely brand, LYNK & CO, is also off to an exciting start, with attractive models and radical ownership ideas.
It's still early days, but the future looks brighter for Lotus than it has for a while.
Do you think Lotus would be better under Geely's control? Let us know in the comments section below...