Lotus Exige S automatic on sale now
Lotus's hardcore sports coupe is now available to order with a six-speed paddleshift automatic for a £2,000 premium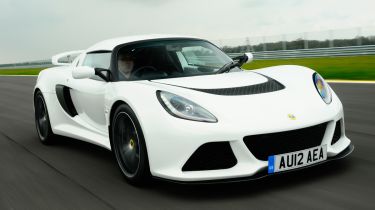 Lotus is well-known globally for providing fans with a pure and back-to-basics driving experience, yet the firm has decided to fit a six-speed paddleshift automatic to its Exige S. The order books are open now, with the autobox commanding a £2,000 premium over the manual car.
Pushing the price of the Porsche Cayman S rival up to £56,500 for the coupe (or £57,500 for the roadster), the Exige S Automatic is fitted with with the same Toyota-sourced torque-converter 'box from the Evora IPS coupe.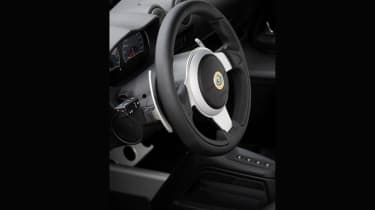 But Lotus claims the gearbox it has been tweaked specifically for the Exige in order to meet its more hardcore status. It now features two modes, Sport and Race, to give quicker and more responsive changes, and column mounted paddles for sharp overrides. In its fastest mode Lotus claims it can shift cogs in 240 miliseconds.
The firm also assures us that the 346bhp, 3.5-litre supercharged V6-powered Exige S is actually quicker than the manual. It dispatches the 0-62mph sprint in 3.8 seconds, 0.1 seconds ahead of the manual, and has been claimed to set marginally faster lap times around Lotus' Hethel test track.
Lotus even claims a reduction in CO2 emissions by 13g/km to 222g/km, and fuel economy jumps up by 1.4mpg to 29.4mpg. The 'box is also claimed to add just 6kg to the Exige S' kerbweight, at 1183kg, a benefit of Lotus bucking the trend for heavy and complex dual-clutch systems.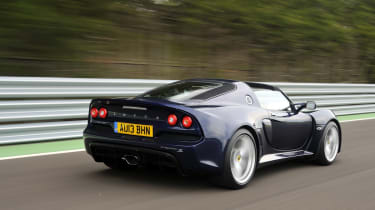 Lotus boss Jean-Marc Gales claims offering the Exige with an automatic will make the car "more accessible for customers worldwide" than before, particularly for countries such as the US where sales of autos take the overwhelming majority of market share.
Do you think a car like the Exige needs an automatic gearbox? Let us know in the comments section below.