McLaren's UK carbon-fibre manufacturing facility inaugurated
British supercar maker's first factory outside of Woking is christened with new Senna hypercar doing doughnuts on newly-laid floor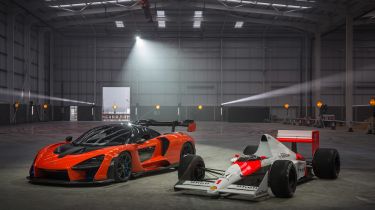 McLaren is readying its first manufacturing facility outside of Woking, set to build carbon-fibre tubs from 2019. The £50m Composites Technology Centre will create 200 jobs in the Sheffield and Rotherham area, and is nearing completion.  
The facility will see production of the advanced Monocell and Monocage carbon tubs, which underpin every McLaren on sale, move from Austria back to the UK next year. The site is located near to the University of Sheffield's Advanced Manufacturing Research Centre (AMRC), on the grounds of an old coal quarry.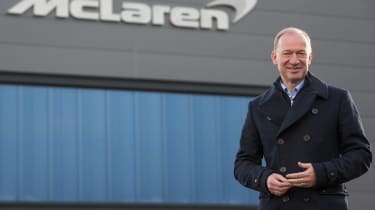 McLaren celebrated the laying of the concrete floor, and the mounting of an illuminated sign on the front, with the new Senna hypercar. A video (below) shows how the £750,000 track-biased model made its debut in a fashion difficult to ignore.   
The facility is said to save around £10m for McLaren compared to the outsourced processes it uses today, while increasing the British-made parts in the brand's models from 50 per cent to 58 per cent. CEO Mike Flewitt commented that the link with the AMRC allows "access to some of the world's finest composites and materials research capabilities". 
"The now-iconic McLaren F1 was the world's first road car to be built with a carbon fibre chassis and every car built more recently by McLaren Automotive has the same. Creating a facility where we can manufacture our own carbon fibre chassis structures is therefore a logical next step".
Advanced automated manufacturing techniques will be used in the four-acre site, although 150 production staff and 50 manufacturing staff will still be hired.
When the production line is up and running, it will be producing carbon tubs for existing cars such as the 570S and 720S, as well as 12 forthcoming models or derivatives set to debut in under the brand's Track22 plan. 
Are you pleased McLaren are opening a new facility in Sheffield? Let us know below...