Smart parking assistant trialled by Mercedes and Bosch
Bosch reveals new concept to ease city parking at CES 2017 with pilot project underway with Mercedes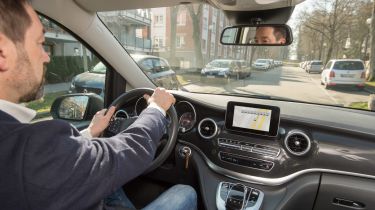 A community-based smart parking assistant to make finding a space for your car a breeze is currently being trialled by Bosch and Mercedes in Stuttgart.
The concept was revealed at CES 2017 and more pilot projects are planned later this year across the US working with other manufacturers as Bosch looks to ease the burden of parking.
On average it takes drivers 30 minutes and three miles to find an empty parking space in a city and the new system looks to slash that by using ultrasound sensors on vehicles to detect available spots and measure the size of the space between parked cars.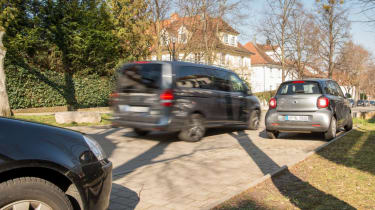 The data gathered is then transmitted onto a digital street map with Bosch's algorithms analysing the data to produce a real-time parking map for cars in the vicinity. Drivers can then use this to navigate to an available bay.
• All the latest from CES 2017
The system relies on high-precision digital mapping so it can recognise areas that aren't spaces such as driveways, restricted yellow lines or if there are obstacles in the gap.
Payment could be via a pre-paid system for those driving in cities all the time or for the casual user, a pay-per-use facility could be an option.
Werner Struth, member of the board of management of Bosch, said: "To cut the time urban drivers spend looking for a space, and thus also to decongest the roads, we are cooperating with Mercedes and other OEMs.
"The aim here is to turn the car into a parking spot locator – an assistant that speaks with the road and helps you find a free space in no time.
"This is good for your nerves and your wallets, and it makes parking a piece of cake."
Do you find it hard to find a parking space in the city? Let us know below...