New MG ZS and MG 4 hot hatch to feature in major 2024 range overhaul
MG will replace every model in its lineup by the end of next year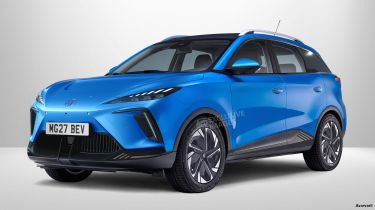 MG is riding the crest of a wave right now. Sales are up a huge 66 per cent so far this year, with over 120,000 cars predicted to sell across Europe by the end of 2023. The Chinese-owned British brand isn't going to rest on its laurels though, because it's planning on a complete model shake up by the end of 2024, ahead of going electric-only by 2027.
The newest member of the MG family, the MG4, only arrived in 2022 but it will be the oldest model within the MG range by the end of next year. The recently-unveiled Cyberster is also destined to launch in 2024 alongside a whole series of new or revised models.
MG 4 'X-Power' hot hatch
The MG4 range will soon be boosted by a performance model, as Guy Pigounakis, MG Commercial Director, explained in an exclusive interview with Auto Express. "We're bringing out a high-performance version of MG4," he said. "It gives us the option of erring on the side of comfort with the standard car because of the very high-performance, twin-motor derivative."
Rumours suggest that the hot model could offer over 400bhp, while rekindling the X-Power brand is also a possibility – MG has already used it on a limited-edition MG6 model in China. The hot MG4 will play a big role in changing the current MG brand image. "I'd like to see the brand transitioning more towards a sporty image," said Pigounakis. "We have very sensible cars today. That's about to change into sensible and fun cars."
New MG small car 
Elsewhere in the MG range we can expect a new entry-level car. David Allison, Head of Product and Planning at MG, told Auto Express: "MG3 will effectively be the first. That's long overdue a replacement, that will happen springtime next year." MG Commercial Director, Guy Pigounakis elaborated on the future of the MG3 "MG3 will continue for another 12-18 months, before it's replaced. But we won't call it MG3." The MG3's replacement is unlikely to feature any electrification, which could mean its lifespan is relatively short.
A facelifted MG HS has only just launched, but Allison claimed the changes are effectively "to keep it going for the last kind of 12 months until ultimately it gets fully replaced". The HS is currently only available with a non-hybridised petrol engine and we'd expect either hybrid or fully-electric power for the next-generation model. 
The MG5 is another that has only just received a mid-life facelift but is due to be replaced. "What will happen with MG5 is that it'll take inspiration from the MG4. So it'll be similar looking but with a station wagon on the back of it." Allison revealed to Auto Express.
New MG ZS
The popular MG ZS SUV is another that is set for a substantial overhaul, previewed by our exclusive image. As well as taking its design cues from the MG4, it could also include a shift to the modular, scalable electric car-only MSP platform used for the electric hatchback.
That would mean a couple of battery options and the potential for four-wheel drive, as with the MG4, as well as serious improvements to in-car tech and quality. It'll go on sale at the end of 2024.
Partnership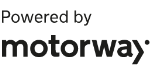 Need to sell your car?
Find your best offer from over 5,000+ dealers. It's that easy.
Click here for our in-depth review of the current MG ZS EV...