Confirmed: MG is building a new roadster
MG has begun work on a new two-seater sports car to succeed the MG TF, and it will arrive before the end of the decade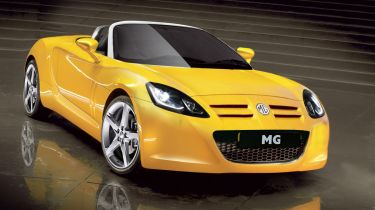 A spiritual successor to the MG TF two-seat sports car will enter production soon, an inside source has confirmed. And although there's no official launch date it should be on sale well before the end of this decade. Speaking exclusively to Auto Express, an MG insider confirmed bosses have been discussing a return to the open-top sports car market, and want to make it happen just as soon as the British brand has re-established itself under SAIC ownership. As a result an exact timeframe has not yet been agreed, however MG recently revealed it's working on two new vehicle architectures, one of which will be designed capable to support a compact roadster, according to our source. Both these platforms are being designed to offer similar levels of flexibility as the VW Group's MQB layout, with the ability to large numbers of components and engines to help slim down costs. And it's believed the twin architectures will see four new MG models launched across different markets by 2020.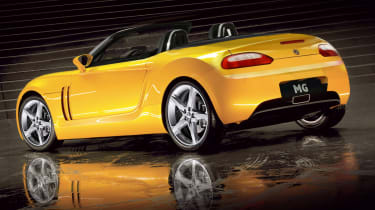 While a sportscar is clearly a perfect fit for the MG brand, and just what it needs to build worldwide recognition, it's understood that its chances of reaching showroom hinges on the success of volume models that will come to market first. The most important of these is a SUV based on the CS Concept, due in 2015, while a Ford Focus-rivalling MG5 is also in the pipeline along with a more compact Nissan-Juke-sized SUV.
Chinese-based SAIC's UK Technical Centre is also working on a number of new engine families, including higher power 1.5-litre and 2.0-litre turbocharged petrol units ideal for a sports car application. While a traditional front-engined rear-wheel drive layout is believed to be the front-runner for a new MG sportscar, the MG TF successor might not be the only roadster in the lineup either. Bosses are still weighing up the production possibilities of the convertible version Icon conept – creating a halo model for the brand that should go down well in China, where sportscars only make a tiny percentage of total sales.
Is a new roadster what MG needs or should the brand concentrate its efforts elswhere? Tell us what you think in the comments section below...