MG6 to get 'major improvements' for 2015
MG is set to unveil comprehensive updates for the MG6 hatchback, with revised styling, engines and interior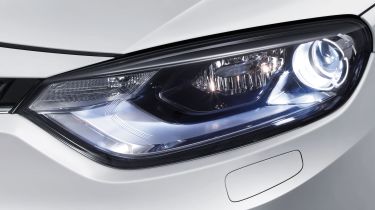 MG has announced it has applied major improvements to its MG6 family hatchback for the 2015 model year. On sale in April, the new car is claimed to receive signifcant revisions to the exterior, interior and engine range.
There aren't any exact details on what has been changed but Matthew Cheyne, MG's Head of Marketing, makes some very bold claims. "This is a totally different car to the original MG6 with a host of new technologies and major advances in every area," he said.
"Comprehensive" updates to the exterior styling have apparently been made, but all we have to go on for now is a subtle teaser image of the new car's classier headlamp design. Despite these claims, we don't predict groundbreaking design revisions, more a major facelift.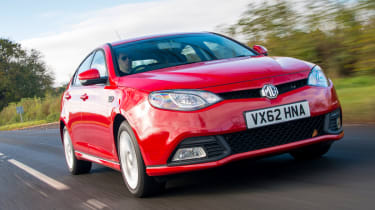 What we can confirm is that the 1.9-litre DTI-TECH diesel engine on the current car has undergone engineering work to boost MPG and lower CO2 emissions. It's not clear whether or not the 1.8-litre turbo petrol engine will get similar tweaks.
An upgraded interior will also feature, likely with better quality materials and a more ergonomic layout, with enhanced equipment levels including "one of the best intelligent infotainment systems of any car in its class" and a "state-of-the-art navigation system".
Cheyne goes on to say the new MG6 was a "big leap forward from the original car which has been the result of thousands of hours of dedicated work from our designers and engineers."
Last year MG was the fastest-growing automative brand in Britain, now with 57 dealerships, and the Chinese-owned firm has plans to continue expanding that thanks to sales growth with its two models: the 6 and the MG3 small hatch.
Now read our full MG6 review...