MG6 (2010-2016) review
The MG6 offers great value and an engaging drive, but the powertrain and interior need more work
Find your MG MG6
Offers from our trusted partners on this car and its predecessors...
Or are you looking to sell your car?
Advertisement
The MG6 marked the dawn of a new era for the British brand when it was introduced, although it's possibly not the type of new beginning that enthusiasts of classic MGs might have hoped for.
The five-door hatch is assembled at what's left of Austin Rover's historic factory at Longbridge in the West Midlands, from kits built in China, although the car's design and development was done in the UK.
In the greatest tradition of MG badge engineering – something MG marque owners BMC, British Leyland and Austin Rover were all doing from the 1960s to the 1980s - the MG6 is based on a regular family car, namely the Chinese market Roewe 550. You don't have to be that old to remember MG badged 'go-faster' versions of Austin Rover's Metro, Maestro and Montego. They were all well reviewed in their day, so there's nothing intrinsically wrong with the concept.
The Roewe isn't sold in the UK in standard form, but is turned into this racier MG version with tweaks to the design, and particularly to the chassis.
Previously available in 1.8-litre petrol and 1.9-litre diesel guises and as a five-door hatch and a four-door saloon named Magnette, a substantial facelift in 2015 saw the saloon and thirsty 1.8-litre petrol get dropped. Also, as part of the mid-life overhaul, the range was simplified, more kit added as standard and all models received a price cut ranging from £2,500 to £3,000.
More reviews
Car group tests
In-depth reviews
Road tests
Today, you can buy the MG6 with the 1.9 diesel only, but in S, TS and TL specifications. They all share the same 16-inch alloys, but you can tell them apart on the outside as the TS has chrome window trim while the TL adds a chrome grille. Inside, all models feature air con, a CD radio, electronic parking brake, tyre pressure monitors, heated front seats and a 60/40-split rear seat. Moving up to TS spec adds a part-leather interior, cruise control, a 7-inch touchscreen satnav with Bluetooth, plus automatic wipers and lights. The top-spec TL goes one better with a full leather interior, dual zone climate control and a rear parking camera.
The MG6 is much bigger than its direct rivals, and the list of standard kit, even on the entry-level models, is impressive. However, build quality is still some way behind European rivals like the Ford Focus and Vauxhall Astra. That said the revised MG6 is a far more attractive proposition than it was when it was launched, and according to our Driver Power survey, its owners love them.
A recent facelift killed off the thirsty petrol version, and the remaining diesel is impressively efficient and quite engaging to drive. But depreciation is still an issue so, with that in mind, we'd go for the entry-level S model which still has lots of kit but is priced at just £13,995.
Engines, performance and drive
The MG6 is fun to drive, although its diesel engine could use more refinement
As well as having design input from the UK, the MG6 benefits from our engineering expertise, and has been tuned to better suit British roads. UK cars differ from their Chinese counterparts, with revised spring and damper settings, new anti-roll bars and faster steering, and these tweaks mean the MG6 is entertaining on the road.
Partnership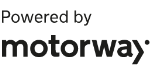 Need to sell your car?
Find your best offer from over 5,000+ dealers. It's that easy.
Turn-in is sharp, there's good feedback through the steering wheel, and although the car has a tendency towards understeer, it's not too severe. 
The MG's decent handling doesn't come at the expense of ride comfort, and the car does a good job of isolating passengers from thumps and bumps in the road. Plus, the six-speed box's slightly longer gearing means the MG carries lower revs at motorway speeds, combining with the well-insulated cabin for a refined high-speed cruise.
The mid-life refresh in 2015 brought in an electronically-controlled diff to reduce wheel spin, a more precise six-speed manual gearbox (there's no auto option) and the ride was softened. 
Engines
The MG6 only comes with one engine option, and it's a 1.9-litre, four-cylinder, 16-valve diesel making a moderately powerful 148bhp thanks to common rail direct injection and variable rate turbocharging. Maximum power is produced at 4,000rpm, and maximum torque of 350Nm arrives at 1,800rpm.
That's good enough to deliver 0 to 60mph acceleration in 8.4 seconds, while maximum speed is 120mph. There's no automatic gearbox option, but the improved six-speed suits the car's fun to drive character, and overall the powertrain feels responsive. It's not up to the standards of the best in class, as the engine and its power delivery both lack refinement. So you'll feel a bit of vibration through the wheel, and the noise isn't silky smooth, but it's not bad enough to really spoil the driving experience – certainly not at the MG6's price.
MPG, CO2 and Running Costs
Ditching the petrol engine has improved MG6 economics, as the diesel is impressively efficient
The MG6's price is very reasonable considering you get plenty of equipment, including 16-inch alloys, heated seats and an electronic parking brake.
Up until 2015, the MG6 lagged well behind its nearest rivals being both costly to tax and fill up. Facelifted cars addressed this problem partly through the dumping of the thirsty petrol V8, and partly with some technical improvements to the diesel that now sees the MG6 returning 61.4mpg with CO2 emissions of 119g/km. All models are fitted with stop and start, plus regenerative braking, which help with the efficiency figures. With the revised car's arrival, road tax was also slashed from £110 a year to £30. 
Better still, the facelift coincided with a significant price drop, which makes the MG6 look very good value on the showroom floor. It will be especially appealing if you need a comfortable spacious car for not very much money, and aren't too bothered by the lack of interior design flare.
Insurance groups
All three versions of the MG6 fall into insurance group 17.
Depreciation
You might be expecting MG6 depreciation to be shocking, due to the brand's cut-price appeal and lack of any premium lustre. Well, it's true that residual values aren't a highlight, but the MG6's performance should be no worse than some of its mainstream rivals – at least according to used car valuation experts CAP.
A peek at CAP's data reveals the cheapest S should be the best performer, with a residual value of 40 per cent after three years and 30,000 miles of driving. The predictions put the mid-range TS at 39 per cent and the range-topping TL at 38 per cent. With such low new prices too, that means the actual cash cost of depreciation isn't too horrific – at least comparatively speaking. It's easy enough to find diesel Vauxhall Astras and Renault Meganes (to name just two) that will cost more up front, and lose you a bigger slice of value over three years.
Interior, design and technology
There's plenty of kit, but the interior design and ergonomics are both in need of development
Whatever you think of MG's return to the UK, at least the brand hasn't tried to hark back to past glories and gone down the retro route with the MG6's styling. The five-door hatch is based on the Chinese-market Roewe 550 saloon from parent company SAIC, so it shares its basic body shape with that car.
However, MG's UK design team has given the car its own nose, with a big MG octagon badge up front, a narrow grille and angular headlights. There's another grille under the front bumper, while subtle curves are formed along the sides. At the back, the high-set tail has a steeply raked rear windscreen and the bumper features a large, black, diffuser-style finish. The facelift in 2015 brought more angular front and rear bumpers, LED daytime running lights and LED rear light clusters giving a smarter appearance.
Inside, there's plenty of dark plastic, although the grey finish and silver trim pieces for the centre console give it a lift, while the leather seats are comfortable and the leather doesn't feel too cheap. The layout looks neat if a little cluttered, but the controls for the centre console screen are set between the air vents, which is an odd arrangement.
Sadly, the plastics are hard and the rotary controls on the steering wheel are flimsy – even the 2015 refresh didn't cure these problems. However, the makeover did bring in an electronic hand brake – which replaced the awkward manual handbrake – and a far more intuitive seven-inch touchscreen infotainment system called MG Touch.
Sat-nav, stereo and infotainment
The entry-model MG6 S has a six-speaker stereo with AM/FM, a CD player and MP3 compatibility via an Aux socket. The TS and TL upgrade the audio with eight speakers, and the new touchscreen infotainment system. It's a great addition to the spec, but unfortunately the unit looks a little overwhelmed by the expansive binnacle that spans the more than half the car. The control knob is also quite difficult to reach as it sits high up on the console, whereas most manufacturers put it nearer the gearshift. We found the steering wheel controls a little fiddly too.
Practicality, comfort and boot space
Compared to rivals, the MG6 offers plenty of space for the money. It's reasonably comfortable too
The MG6 feels like a roomy car, and there's plenty of space up front. The front seats are comfortable too, and with reasonable noise refinement during motorway cruising it's not a car in which you'll mind spending hours at the wheel.
The touchscreen infotainment system is an asset to practicality, especially if you have a car with the reversing camera. The heavily sloping roof and slanted rear window limits the driver's rear visibility while reversing otherwise, although only the entry-level S doesn't come with parking sensors. Elsewhere inside there's a decent glovebox and door bins.
Size
The MG6 is a big car compared to most of its rivals in the hatchback class, measuring 4,651mm long, 1,827mm wide and 1,472mm tall. The five-door Volkswagen Golf is only 4,255mm long and 1,799mm wide, while the Peugeot 308 is 4,253mm long and 1,804mm wide. The Skoda Rapid runs the MG6 closer at 4,482mm and 1,706mm. 
Leg room, head room & passenger space
Passengers in the back seats have a decent amount of space, and wide rear doors make access easy. There are air vents and an ashtray in the back – again no 12V socket – while the sloping roofline means the back windows are small, and taller rear seat passengers may have a slight issue with headroom. Isofix child seat mounting points are standard.
Boot
Thanks to its large dimensions, the MG6 has a big boot with 498 litres on offer with the seats in place, and that increases to 924 litres when they're folded. Most hatchback rivals have much smaller boots, although thanks to its bigger volume and boxier lines the Skoda Rapid beats the MG6 easily with 550 litres and 1,490 litres.
A high boot lip also hampers the MG, and that stylish shape means the boot opening is narrow. The boot itself isn't finished to a great standard, with Velcro holding the carpet in place, no 12V socket, a touch-sensitive boot release and flimsy bag hooks under the hinged parcel shelf.
If you want to use an MG6 for towing, the maximum braked-trailer weight is a reasonable 1,600kgs.
Reliability and Safety
Driver Power survey results show MG6 owners love their cars. Crash tests scores aren't quite so good, though
It's difficult to judge accurately how reliable the MG6 has been, as so few have been sold. However, as the MG brand has such a strong following, we're certain that if any issues have arisen, then they are sure to be known about.
MG has roughly a 60-strong dealer network giving reasonable national coverage and aftersales support for owners. They seem to be doing an OK job too, as in spite of the brand's novelty (at least in its current form) MG's scores in our Driver Power survey have been remarkably positive.
Indeed, in the 2015 survey, the pre-facelift MG6 was ranked by its owners in 28th position from a list of 200 different cars. Its reliability was bang in the middle in 99th position, and build quality was down further at 124th, but owners seem to love how the MG6 drives, its seat comfort and its practicality. The dealers themselves were ranked in 20th position out of 30 rival networks, but MG as a brand scored an amazing 4th place for overall satisfaction with owners – beaten only by Skoda, Jaguar and Lexus. It would have been even more amazing if MG hadn't entered the charts in third place in its Driver Power debut year of 2014.
On the downside, the MG6 has six airbags and a fairly comprehensive roster of safety kit, but sadly Euro NCAP only gave the car a four-star rating when it tested the model in 2011. With scores for adult and child occupant safety of 73 and 71 per cent respectively, the safety performance looks a bit lacklustre compared to the 92 and 82 per cent recorded by the Ford Focus, and the 94 and 89 per cent of the VW Golf. 
Warranty
The MG warranty is pretty unremarkable, offering three-year/60,000 mile cover.
Servicing
The MG6 requires a visit to the dealer for servicing every year or at 15,000 miles. You can expect prices to be pretty competitive though.