Majority stake in Morgan acquired by Investindustrial
Investment firm Investindustrial has acquired a majority stake in Morgan, with the deal expected to be completed in April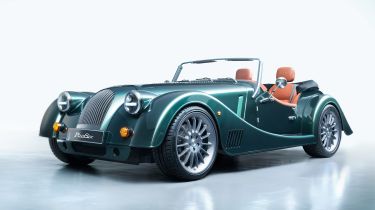 Investment company Investindustrial has acquired a majority stake in Morgan Motor Company, it has been announced.
The news comes on the same day that Morgan revealed its new Plus Six sports car at the Geneva Motor Show - the first car to be built on the firm's new CX-generation platform.
• New Morgan Plus Six revealed at Geneva
The Morgan family will still continue to act as stewards for the brand and will maintain a minority shareholding, however, for the first time, the management team and all Morgan employees will be become shareholders.
While Morgan confirmed the future investment, they did not state how much money would be invested into the company. Morgan is keen to say that there was no outstanding financial debt and that the move comes off the back of the two most successful years in Morgan's history for both sales and profit. 2018 saw a record 700 Morgan models produced and a net profit of £3.2 million.
Morgan says the investment will be used to enhance its operations across the board, from updating its Malvern Link factory to global sales and distribution. The new investment also opens up the potential for future new models, adding scope for expanding the model line-up over the coming years or even decades.
Although Morgan is open to the idea of an extended product line-up, do not expect to see a cut price, base spec Morgan anytime soon. Or, indeed, an ultra exclusive performance model. Morgan is keen to keep loyal to its heritage and existing customers.
Investindustrial have previous experience with the automotive market having previously invested in Aston Martin Lagonda as well as Ducati motorcycles. Both companies have seen profits and sales rise as a result of the investment.
Click here for all the latest from the 2019 Geneva Motor Show...