Triumph Rocket III Roadster review
Well over a decade after the original's launch, this little-changed derivative still packs a mighty punch and delivers heaps of fun
The motorcycle world has changed hugely since Triumph's Hinckley factory began production of its original Rocket III back in 2004, but the current Roadster has a unique appeal, despite having been around for much of that time. It boasts a 2294cc, longitudinal three-cylinder powerplant that Triumph still describes as the world's biggest production motorcycle engine, and which kicks out an arm-yanking 146bhp, with vast reserves of low-rev torque. Although the Rocket Roadster is undeniably heavy, expensive and slightly crude, it's also comfortable, handles remarkably well and is hugely entertaining to ride.
Pros:
• Magnificently torquey motor
• Huge bike with heaps of presence
• Improbably good handling
Cons:
• Can't ignore its weight
• Price is also high
• No traction control system
Triumph unleashed the original Rocket III mainly in an attempt to attack the cruiser-dominated US market. Although that model wasn't a huge success in the States, it gained a cult following and sold sufficiently well to lead to follow-ups: the Classic, with screen and panniers, the even more comprehensively equipped Rocket III Touring, and the more aggressive Rocket III Roadster.
This added 9bhp to take maximum output to a hefty 146bhp, matched by twice as much peak torque as Triumph's own Speed Triple, all delivered in a wonderfully seamless way that made the Roadster a muscle-bike to compete with Harley-Davidson's V-Rod Muscle and Yamaha's V-Max.
The other Rocket models were dropped long ago, but the Roadster continues, available in a Henry Ford-inspired choice of Phantom Black or Matt Black, and priced at a not insubstantial £14,100. It's an old-school bike with a basic, slightly brutal appeal. It's also fast, smooth and remarkably rider-friendly, albeit with a lack of the electronic refinement that most bikes adopted years ago.
Engine, transmission and brakes  4.2/5
Right from the original Rocket, the engine was a vast, longitudinally mounted, three-cylinder unit with a capacity of no less than 2294cc – far bigger than any previous purpose-built motorcycle powerplant. The Roadster's unchanged layout features a DOHC, 12-valve top-end with twin plugs per cylinder, plus liquid-cooling, a five-speed gearbox and shaft final drive. The maximum power output is substantial, but what is more relevant is that the mighty motor produces more torque at idle than most motors do at maximum revs.
The chassis layout is traditional, apart from its size, with the steel frame holding 43mm upside-down forks and twin rear shocks. Triumph borrowed the front brake set-up of its now deceased Daytona 955ie sports bike: big twin discs and four-piston calipers that have to work hard to slow a bike weighing well over 350kg with fuel.
Performance, ride and handling  3.9/5
The giant triple's performance is unique. There are plenty of faster bikes, but few that even approach its ability to cruise gently along, feeling relaxed, then unleash a mighty burst of acceleration at the flick of its rider's right wrist. The Roadster is so grunty that it pulls from 1,500rpm without complaint, helped by sweet fuelling and a torque curve that peaks at just 2,750rpm. It's an addictive feeling, marred only by the fact that, although the Triumph blasts through the 80mph mark and keeps accelerating hard, it abruptly runs out of breath at an electronically limited 120mph.
The reason for the limit is that Triumph was concerned about the potential for wobbles with a heavy load and worn tyres. Nevertheless, the stability is fine, thanks to the strong tubular steel frame (which uses the motor as a stressed member), conservative steering geometry, stout upside-down forks and rangy 1695mm wheelbase. Despite this, the bike handles well, helped by the leverage from its wide handlebar, and by suspension that manages to give a comfortable ride while keeping the Roadster's substantial weight under control.
MPG, running costs and reliability  3.6/5
Nobody buys a Rocket III for low running costs, but it doesn't have to be outrageously expensive, with most owners averaging a respectable 40mpg, and the shaft final drive meaning no chain and sprockets to wear out. However, replacing the gigantic, 240-section rear tyre will become a fairly frequent occurrence if the bike's full acceleration is used regularly. At least, servicing intervals are a fairly generous 10,000 miles or every year, with valve clearances requiring checking at double that distance.
Reliability of the heftily constructed engine has been very good. A few early Rockets suffered with oil leaks, and a gearbox spring could fail, resulting in the bike jumping out of gear between first and second. However, those issues have been cured over the years; and, if maintained regularly, the Roadster is unlikely to require its owner to call on Triumph's two-year, unlimited-mileage warranty.
Design, practicality and build quality  3.9/5
The Rocket's unique, almost cartoonish look, dominated by that huge longitudinal engine, has always been an important part of its appeal, and it has changed very little since the original model's launch in 2004. What has changed the appearance is the presence, or otherwise, of accessories, including screens and panniers, some of which were incorporated into the Touring variants. These add hugely to the Triumph's practicality, along with comfort seats, luggage racks and backrests for rider and pillion.
Partnership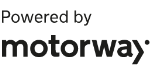 Need to sell your car?
Find your best offer from over 5,000+ dealers. It's that easy.
With its big, 24-litre tank allowing a range approaching 200 miles, the Roadster can make a very efficient tourer, as well as a useful, if undeniably unwieldy, all-rounder. Its low, 740mm seat height helps combat the bike's weight, while build quality is reasonable.
Early machines had painted wheels with lacquer that tended to lift, spoiling the finish. With such a large bike and so many gleaming acres to look after, Rocket owners need to spend plenty of time with polish and cloth unless they stick to dry-weather riding.
Key specs and dimensions
Model

 

Triumph Rocket III Roadster

 

Price

 

£14,100

 

Engine

 

2294cc DOHC liquid-cooled triple

 

BHP

 

146bhp @ 5,750rpm

 

Torque

 

221N.m @ 2,750rpm

 

Top speed

 

120mph

 

Weight

 

367kg wet

 

Seat height

 

740mm

 

Suspension

 

43mm telescopic forks, twin rear shocks. Shocks preload adjustment

 

Brakes

 

Twin 320 discs front, 316mm disc rear

 

Fuel capacity

 

24 litres