Big Brother is watching: police receive 89 dash cam clips a day
The RAC is advising motorists to 'always drive as if you are being watched by the police' after forces received 32,370 dash cam clips in 2019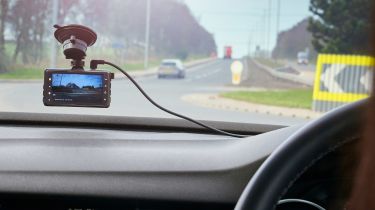 Police are receiving an average of 89 dash cam clips of alleged motoring offences every day, with motorists being urged to 'always drive as if you are being watched by the police'.
In 2019, 32,370 pieces of dash cam footage were sent to the 24 UK police forces that responded to a Freedom of Information request by the RAC - more than twice as many as the 15,159 received the previous year. Furthermore, 8,148 (25 per cent) of the clips received in 2019 resulted in a prosecution.
The Metropolitan Police received 8,082 dash cam clips in 2019 - more than any other force. Surrey was second with 3,542 and West Midlands third on 3,242. Fourth was Gwent Police, which received 3,037, while Greater Manchester Police were sent 2,940.
The footage received by police forces covered a variety of motoring offences, including dangerous driving, careless driving or driving without due care and attention, driving too close to cyclists, contravening red traffic lights, contravening double white lines, contravening 'no entry' signs, illegal use of a handheld mobile phone and evidence of vehicles apparently without MOTs.
Dash cam manufacturer Nextbase runs a footage portal where drivers can upload clips to 33 police forces. It's said to have saved 170,000 hours of police time over two years.
RAC road safety spokesman Simon Williams said dash cams are a "game-changer", with drivers able to easily submit clips to the police without a road traffic officer needing to have witnessed the incident.
He added: "As so many drivers and cyclists are now using dash cams and helmet cameras, every road user needs to be very conscious that any of their actions that aren't in accordance with the law could end up with the police. Some will inevitably find this out the hard way while others will hopefully become increasingly mindful of it."
Want to turn your smartphone into a dash cam? These are the best apps for the job...