AA to offer free breakdown service for NHS workers
NHS employees can get free breakdown cover from the AA for the duration of the coronavirus emergency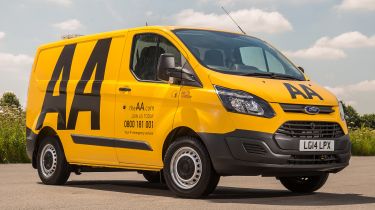 The AA is offering free breakdown cover to NHS workers until the coronavirus crisis is over.
As of Thursday 2 April, any NHS staff who breaks down on their way to or from work can call for assistance from the AA – regardless of whether they're an AA member or not – using a dedicated hotline.
Any of the 1.5 million eligible workers using the service will need to show their NHS ID, after which they will be recovered for free, with assistance also being offered if they break down on their driveway at home.
NHS employees needing to use the service should call the dedicated hotline on 0800 0725064. The service will be available while the coronavirus crisis continues and will be reviewed on a regular basis.
Simon Breakwell, CEO of the AA, said: "We all recognise that everyone across the NHS is doing an absolutely vital job and we want to help them.
"The last thing they need to worry about right now is a breakdown, so we're pleased to be able to help them with free recovery to and from work for as long as the current crisis continues."
Transport Secretary Grant Shapps commented: "Offering free breakdown service support will keep health workers moving and is a fantastic example of how organisations are pulling together during this crisis."
What other motoring benefits are NHS workers being offered?
The AA isn't the only organisation offering NHS employees support during the coronavirus crisis.
Halfords is giving all NHS workers the chance to get a free 10-point check on their cars, including checking and topping up if necessary the tyre pressure, screen wash and oil levels, as well as making sure the headlights and brake lights are in good working order.
Auto Express' sister site, BuyaCar, has axed delivery charges and is offering key workers – including NHS employees – a free two-year warranty on any car bought through the platform.
In addition, Transport for London has paused all of the city's road charging schemes to make it easier for people to get to work, while a number of companies from the UK's car industry have teamed up to help build ventilators for the NHS.