New Mercedes-AMG C 63 S E-Performance plug-in hybrid arrives: full details
Iconic Mercedes-AMG C 63 super saloon and estate returns with world's most powerful 2.0-litre four-cylinder turbo engine and plug-in hybrid system
Mercedes-AMG is employing Formula One tech for the road with its new C 63 S E-Performance super saloon. The firm has turned to plug-in hybrid power inspired by the pinnacle of motorsport to deliver a huge 671bhp output from its new engine and electric motor combination, pushing the C 63 S ahead of rival super saloons, including the non-hybrid BMW M3 and Alfa Romeo Giulia Quadrifoglio.
That huge output comes courtesy of the most powerful four-cylinder production engine ever built, Mercedes claims. The longitudinally mounted 2.0-litre turbocharged unit features an electric exhaust gas turbocharger just like in F1 to deliver a 469bhp hit, with a relatively compact 6.1kWh battery - weighing just 89kg and mounted beneath the boot - feeding an electric motor on the rear axle that serves up 201bhp. 
While the plug-in hybrid system has seen the C 63's weight rise to 2,111kg (2,145kg for the estate - just two body styles will be available) the powertrain delivers a combined output of 1,020Nm of torque along with its 671bhp, which driving through a nine-speed automatic gearbox and combined with a clever all-wheel drive system is enough to fire both C 63 S E-Performance models from 0-62mph in 3.4 seconds. Top speed is limited to 155mph, but can be increased with an optional package to 173mph and 167mph for the saloon and estate respectively.
Speaking to Auto Express ahead of the C 63's unveiling, AMG CEO Philipp Schiemer said that with an electric exhaust gas turbo and e-motor the new C 63's powertrain offers faster response times than a naturally aspirated V8. 
"This was our objective and I think we have achieved this. Adding the electric engine already gives the car a very fast response and instantaneous feedback when you push the pedal, but the electrified turbocharger gives you a quick response in every situation, so whenever you accelerate you have a direct response. We're convinced this adds to the driving dynamics that you feel from the first moment."
As with its Formula One cars, Mercedes says the C 63's battery has been designed primarily for rapid deployment and recouping of electrical energy to help performance and features liquid cooling of each individual cell to help deliver a consistent output. 
It's no surprise, then, that this plug-in hybrid only delivers a claimed 40.9mpg and 156g/km of CO2 emissions given AMG's mission statement when it comes to the car's dynamic ability. As a result of this focus, all-electric range stands at a claimed eight miles; with a 3.7kW on-board charger the battery will take around one hour and 40 minutes to recharge.
The E-Performance's electric motor features a two-speed transmission, while the unit can also send its power to the front axle thanks to the four-wheel drive system's mechanical connection if wheelspin is detected at the rear.
The car is also equipped with an electronically controlled limited-slip differential at the rear, while the 4MATIC+ all-wheel drive system also has a built-in Drift mode, as per the C 63's bigger brother, the E 63 S. Rear-axle steering with up to 2.5 degrees of lock is fitted as standard on the new C 63 - a first in the sector, claims Mercedes - to help offset the increase in weight and boost agility.
Partnership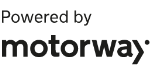 Need to sell your car?
Find your best offer from over 5,000+ dealers. It's that easy.
AMG Ride Control adaptive damping is also standard on the new C 63 S E-Performance and is linked to the different drive modes. There are eight settings to choose from, starting with Electric, which holds the C 63 in EV mode up to a top speed of 77mph, or for its eight-mile total claimed range.
Once battery charge is depleted the car switches to Comfort, which will prioritise EV running where charge allows, offering a maximum electric boost of around 25 per cent from the e-motor. Battery Hold mode is based on the same settings but will retain a target level of charge as set by the driver. Once this level is reached the e-motor's input is limited.
Sport mode ups the electric unit's boost to around 65 per cent of its total capability, sharpens the throttle response and gearbox's shift times, as well as adding more weight to the steering and firming up the adaptive damping. Sport+ ramps these characteristics up even further, as well as upping the e-motor's contribution to 80 per cent of its potential.
Race is focused on ultimate performance, with the regenerative braking level increased to help harvest more energy. Boost mode can also be activated using a button on the steering wheel, with up to 100 per cent of the e-motor's power available when using the throttle's kickdown switch.
Slippery mode is for low-grip conditions, with EV driving and regen disabled, plus a flatter torque curve from the engine dialled in.
Finally, Individual allows the driver to tailor the chassis, steering, exhaust, AMG Dynamics and powertrain settings - including the level of regenerative braking - to their liking. 
The C 63 offers four regen levels, starting with Level 0, where the car will behave like a typical manual combustion-engined model with the clutch engaged, delivering low levels of retardation. This ramps up in stages to Level 3, which allows one-pedal driving. 
With Race mode selected, regenerative braking is automatically set at Level 1 to deliver a consistent feel and an improved connection between car and driver. Ceramic composite brakes are fitted to help reduce fade, with six-piston calipers on the front axle.
Given the move from a V8 to a four-cylinder engine, sound has also been a key focus for AMG. Not only is there an external pedestrian warning sound for when driving in EV mode, but the C 63 E-Performance also features a pressure sensor in the exhaust that enhances this signature through the car's stereo.
Commenting on the system Schiemer told us that when it comes to noise "we have to do it differently. The sound will be different from a V8 sound - this is clear - but you can be sure that the C 63 has a special sound. It's a powerful, AMG sound. It's totally different to all other four-cylinder cars and very sporty, but it's different to the V8 engine.
"When we stopped the naturally aspirated V8 the discussion was that the biturbo engine would kill the V8, but it was the contrary. The sound was different, but the performance was so convincing that there was a high acceptance of our V8 biturbo engine."
Prices and an on-sale date for the new C 63 S E-Performance have not been outlined, but we expect the new model to go on sale before the end of the year with deliveries in late 2022 or early 2023, with prices starting from more than £80,000.
Click here for our list of the best fast family cars...