Alfa Romeo Giulia Quadrifoglio review: an Italian super-saloon developed with Ferrari expertise
Alfa Romeo's super saloon is a convincing rival to the German performance car establishment
Find your Alfa Romeo Giulia
Offers from our trusted partners on this car and its predecessors...
Or are you looking to sell your car?
Advertisement
​Alfa Romeo returned to form with the Giulia compact executive saloon, so what better way to celebrate this than by developing a high-performance model with a little help from Ferrari? The Quadrifoglio – which means Cloverleaf – is a mighty fine challenger to the high-octane sports saloons made by Audi, BMW and Mercedes.
Alfa Romeo did a canny thing with the Giulia Quadrifoglio (we'll call it the QF from now on) because it launched the high-performance model ahead of the rest of the range. It heralded a fresh start for the firm, with an all-new car that had the German establishment in its sights.
After acting as a thorn in the side of the BMW M3 and Audi RS 4 since its launch in 2016, Alfa Romeo gave the Giulia QF a midlife refresh in 2023. This series of updates included a few small but impactful enhancements, such as a new mechanical locking rear differential, alterations to the front suspension geometry, and a tweaked engine management system.
At the heart of Alfa's performance saloon is a 2.9-litre Ferrari-derived, twin-turbocharged V6 engine. Power has increased from 503bhp in the pre-facelifted Giulia QF to 512bhp in the updated model, thanks to the engine tweaks mentioned above. 
The thundering performance of the Giulia QF goes to the rear wheels via an eight-speed automatic gearbox (sourced from German transmission specialist ZF). That may seem odd, with rivals having gone down the route of offering the all-weather traction benefits of four-wheel drive, but that would have added extra weight and additional complexity, plus it would have taken an element of skill away from the driving experience. 
A manual isn't offered, but you can control the gearbox using a pair of very tactile steering wheel-mounted paddle shifters. Or, you can leave it to its own devices in its automatic mode.
The Giulia QF will launch from 0-62mph in only 3.9 seconds and then charge on to a claimed top speed of 191mph – there are no electronic limiters to be found here. Engage the 'Dynamic' or 'Race' driving modes, and you'll find a bassy exhaust soundtrack, which can be louder still if you choose the optional Akrapovic system for a touch over £3,000.
As you would expect, the Giulia QF has a much more muscular appearance than the standard car. There are bigger wheel arches to house the sizable 19-inch alloy wheels, lowered suspension, and deeper bumpers front and rear. Quad exhausts poke out of the back, and the interior has been suitably upgraded with sports seats (a set of lighter pair of Sparco front seats are available, for a fee), as well as leather and carbon fibre trim throughout. Of course, you do pay for these upgrades with prices starting over £78,000 – over £20,000 more than the range-topping Competizione variant of the regular Giulia.
The main rival for the Alfa Romeo Giulia Quadrifoglio is the BMW M3, although there are other opponents if you're not after a saloon body style. The Audi RS 5 Coupe, RS 4 Avant, Lexus RC F and BMW M4 all offer similar levels of performance.
Partnership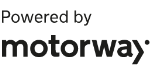 Need to sell your car?
Find your best offer from over 5,000+ dealers. It's that easy.
The Alfa Romeo Giulia Quadrifoglio was the first performance Alfa since the 4C sports car, but it's a much more practical machine. With more than 500bhp on tap, and handling that matches its class rivals, the Quadrifoglio is the car Alfa enthusiasts have been hankering after for years.
Yes, it will cost a significant amount to run, but with great looks and great handling to back up its stonking performance, there's really not a lot to say against the Alfa if you're in the market for a mid-size super saloon. 
Engines, performance and drive
The Alfa Romeo Giulia Quadrifoglio's epic on-road performance befits the Italian brand's rich racing heritage
The standard Giulia delivers impressive road manners, and the Quadrifoglio model significantly ups the ante. Like most of its premium executive rivals, this hot Alfa has a rear-wheel drive chassis configuration. Coupled with a perfect 50:50 weight distribution, the Giulia QF is exceptionally well-balanced. Its impressively accurate and quick steering makes threading corners together on the average British B-road a thoroughly rewarding experience. 
On the road, the QF feels blisteringly quick, an impression aided by a sharp throttle response and a slick-shifting transmission that can be controlled via large column-mounted paddles. So it's a shame the Giulia's 2.9-litre V6 is a little lacking in terms of engine note. Engaging Dynamic mode increases the volume and adds some crackles from the exhaust on upshifts, but the whole experience is best described as bassy rather than musical.
The Giulia QF has bags of front-end grip, and agility is boosted further by the torque vectoring differential, which shuffles torque to the outside wheel to help fire the car out of corners. This allows you to alter your line using both steering and throttle. However, traction does noticeably suffer in more slippery conditions compared with its four-wheel drive rivals.
The standard adaptive dampers don't quite control body movements as tightly as some rivals, but the flip side is that the Alfa is more supple and relaxing to drive in Comfort mode. Combined with the low levels of wind and engine noise, the Giulia QF is a well-mannered long-distance cruiser.
During our time with the Giulia QF as part of the Auto Express long-term test fleet, we found the Intelligent Braking System's brake-by-wire system meant a severe lack of feel from the brake pedal. This sometimes resulted in unpredictable braking, mainly when the components were hot.
You can opt for a set of carbon ceramic brakes instead for improved stopping power, but these will set you back an alarming £6,000. The trade-off is greater resistance to fading when pushed hard during a track day. However, this setup is snatchy when used at normal speeds on the road, and requires a hefty amount of pedal pressure to perform effectively.
Engines
You can only have the Giulia QF with just one engine, but it's great. This twin-turbocharged 2.9-litre V6 is a close relation of Ferrari's all-aluminium twin-turbo V8. In pre-facelift cars this produces 503bhp, increasing to 512bhp in the refreshed model. Both the older and newer Giula QFs produce the same 600Nm of torque. 
This V6 unit revs all the way up to 7,000rpm if you really want to listen to those quad tailpipes howling. The result of this Ferrari-inspired goodness is a claimed 0-62mph time of just 3.9 seconds, and a maximum speed (wherever it's legal) of 191mph. 
MPG, CO2 and Running Costs
A thirsty V6 petrol engine and a high list price mean the flagship Alfa Giulia will be costly to run
The chances are anyone considering a Giulia QF – or its 500bhp+ rivals from brands like Audi or BMW – won't be too bothered about the MPG figures. And let's face it; this car will likely cost you far more in depreciation than it does in fuel over two or three years. 
That said, the fuel economy on official test measures comes out at 28mpg on the WLTP combined cycle, which isn't too terrifying for a car of this nature. Drive the Giulia QF as intended, though, and this will significantly increase its thirst – we saw it drop to 13.4mpg during our twin test with a BMW M3. You do get engine start-stop, plus cylinder deactivation on light throttle loads, but you should expect to make regular stops to fill the 58-litre fuel tank.
Thanks to its high purchase price and 229g/km CO2 emissions, you'll also be lumbered with a whopping £2,220 first-year car tax rate. From the second year onwards, you'll be paying an annual £180 VED charge alongside a £390 surcharge for the following four years. Watch out if you're thinking of running one as a company car, it sits in the highest 37 per cent Benefit-in-Kind (BIK) tax band.
Insurance groups
One of the consequences of running a high-performance executive saloon with Porsche 911-rivalling performance is the hit you'll have to take on insurance. The Alfa Giulia QF comes in at a very high group 44 – three places higher than the non-Competition BMW M3.
Depreciation
Like the models it competes with, depreciation is going to be a significant factor in the overall running costs for the Alfa Giulia QF. Drive 36,000 miles over three years, and your Quadrifoglio could lose around 45% of its value come trade-in time. 
Interior, design and technology
The Alfa is an undoubtedly classy package, but it doesn't quite match the finer quality points of German rivals
The Quadrifoglio's muscular makeover is spot on for those buying into the hottest Giulia model. With its subtly bulging arches, neat bonnet vents and traditional cloverleaf badges, it grabs attention wherever you go. There are two alloy wheel designs to choose from, and five metallics shades to supplement the basic Alfa Red solid paint. You can even choose from anodised or red brake callipers.
Inside, the Giulia QF has one of the best Alfa Romeo interiors in a generation, thanks to its slick design, decent materials and solid build quality. Yet it still doesn't have the premium appeal of its German rivals, while details such as the flimsy feeling switchgear are out of place in a car approaching £80,000.
On the plus side, the thin-rimmed three-spoke steering wheel feels great in your hands, while the green and white stitching on the seats and dash lets you know you're in something a bit special. However, it's worth noting that if you want the figure-hugging, carbon-fibre shelled bucket front seats, they cost an eye-watering £3,250 extra. 
Sat-nav, stereo and infotainment
The Giulia QF comes with Alfa's Connect 3D Nav rotary-controlled infotainment system on an 8.8-inch screen. This system lacks some of the connectivity and customisation features of BMW's iDrive system, but the sat-nav uses TomTom technology, so it's very user-friendly. Standard Android Auto and Apple CarPlay smartphone connectivity is provided if you want to run your own navigation app, and a wireless charging pad means you can keep said phone charged.
Sound is taken care of via a 900-watt Harman Kardon system with 14 speakers, which is a suitably impressive set-up.
Practicality, comfort and boot space
Alfa Romeo backs up a great drive with competitive packaging and comfort for occupants
Fortunately, the packaging of the Giulia QF doesn't present buyers with too many challenges despite only being available in one body style. Accommodation is on par with the BMW M3, and the driving position is pretty comfortable. The sports seats have plenty of adjustment, plus you get all the regular practicality features of the mainstream saloon. 
Like all high-performance versions of compact executive models, you'll need to drive with more care and attention to avoid kerbing those beautiful alloys or knocking chunks out of the front splitter on parking bay kerbs. Otherwise, the practicality is mainly the same as regular Giulia models.
Size
The standard Alfa Romeo Giulia measures 4,643mm in length and 2,024mm in width – including door mirrors, and has a 2,820mm wheelbase. The Giulia QF rides a little lower to the ground than standard models but its measurements remain the same.
Leg room, head room & passenger space
As with the standard Giulia, the Giulia QF matches the class leaders regarding interior space, with decent head and legroom in the rear.
The Giulia QF has one of the longer wheelbases in its class, which means it's pretty good for rear legroom. However, those svelte body lines mean headroom isn't optimal for taller rear passengers. The rear-drive format means there's a wide transmission tunnel, which reduces space for a middle seat occupant. If you want to spec the fancy carbon shell front seats, ensure there's still enough knee room for taller passengers in the back.
Boot
The BMW 3 Series was the obvious benchmark here, and Alfa engineers matched it exactly with the Giulia – so you get a decent 480 litres of boot capacity. It's not quite as easy to access as the BMW's, though, because the opening is smaller and the lip higher. 
Reliability and Safety
Plenty of safety technology, but the EuroNCAP rating has expired; the Alfa Romeo brand is doing well in Driver Power
Safety is well considered on Alfa's Giulia Quadrifoglio, with much of the available safety tech applied to this flagship model as standard. That means the Giulia QF comes with autonomous emergency braking (AEB) with pedestrian detection, blind spot monitoring, a forward collision warning and lane departure warning – all the assets you'd expect on a car approaching £80,000.
The standard Giulia gained a five-star rating when it was originally assessed by Euro NCAP in 2016. However, this rating has expired thanks to ever more rigorous testing. That's not to say the Giulia wouldn't protect you well in a crash, but there are newer rivals with more up-to-date collision avoidance systems that might provide even better protection.
Alfa Romeo has been trying to shake off a long-standing reputation for patchy reliability, and the Giulia is helping towards this goal. During its time on our long-term test car fleet, the Giulia QF covered 6,433 without any issues. However, time will tell if this finely-tuned Italian performance car will stand up to the tests of time and high mileage.
The standard Giulia hasn't featured in our Driver Power customer satisfaction survey for quite a while, but it previously bagged an impressive 3rd place out of 75 cars back in 2019. 
Perhaps as a surprise to some, Alfa Romeo ranked in a highly impressive fifth place out of 32 brands in our 2023 best manufacturer rankings. This score eclipsed the entirety of Alfa's mainstream executive car rivals, including Audi, BMW, and Mercedes. 
Warranty
Alfa Romeo offers a three-year/unlimited mileage warranty across its lineup, and this includes roadside assistance. There is also the option of taking out an extended warranty at extra cost.
Servicing
In order to keep servicing costs manageable, Alfa Romeo offers annual service plans that range from one to five years in length. Servicing is required every 12 months or 9,000 miles.
Frequently Asked Questions
The Alfa Romeo Giulia Quadrifoglio is as entertaining to drive as it looks, but it's not without flaws. The tricky brakes and disappointing exhaust note are two of the biggest bugbears, but the overall experience is still a highly entertaining one.