2021 Tokyo Motor Show cancelled due to rising Covid-19 cases
Japan has called off its flagship motor show for the first time in history, as the country teeters on the brink of a third state of emergency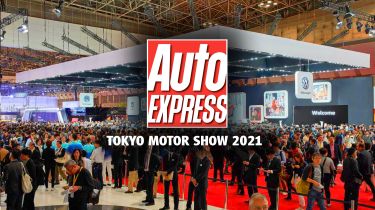 Organisers of the Tokyo Motor Show have confirmed that this year's event will not go ahead. Japan is currently grappling with a major coronavirus outbreak, with the country's government expected to announce a third state of emergency in the capital imminently.
For the past 67 years, the Tokyo Motor Show has been held biennially and, much like the Frankfurt Motor Show's relationship with the German automotive industry, it's a hugely important event for the Japanese domestic car market. The event is normally packed with concepts from home brands such as Toyota, Mazda and Honda.
Akio Toyoda, Chairman of the Japan Automobile Manufacturers Association (which is the body that organises the event), said: "The Tokyo Motor show is being canceled, not delayed. It's difficult to hold the event in a way in which many people will be able to experience the appeal of mobility in a safe and secure environment."
Toyoda also expressed his desire to prevent the show from moving online, saying: "The Tokyo Auto Show showcases motorbikes, minicars, large vehicles, passenger cars, as well as mobility vehicles of other industries. 
"As such, we would like to prioritize having visitors experience these vehicles in the real world, and we would rather hold the event in the real world, not virtually."
Originally planned to take place towards the end of this year, it's the first time the Tokyo Motor Show has been cancelled since its launch in 1954, and analysts are expecting the decision will have a major impact on the local economy. The 2019 show raked in more than 1.3 million visitors from around the world.
According to Automotive News Europe, the Tokyo Motor Show's organisers are already planning for the event's return, although it probably won't look the same as the last pre-Covid show.
When it makes its comeback, it'll be rebranded as the "Tokyo Mobility Show," to reflect the technology that's being developed for the changing automotive world, such as autonomous driving systems, mirco-mobility and alternative drive systems. A date hasn't yet been set for the refreshed event, but we expect it'll be either 2022 or 2023.
Covid-19 hasn't ripped through Japan with the same ferocity as some western nations, such as the UK. Since the start of the pandemic, the country has recorded around 550,000 confirmed infections and a death toll of roughly 9,700.
Cases reached their peak back in January and, although Japan's government cracked down hard on the virus through February and March, the infection rate is on the rise; especially in densely populated Tokyo, where almost 850 people contracted the disease in the past 24 hours.
Now read our round-up of the 2019 Tokyo Motor Show, here…