Tokyo Motor Show 2019: news round-up
The 2019 Tokyo Motor Show provided plenty of big reveals from Honda, Lexus, Mazda, Nissan, Toyota and more. Click here for our round-up
Unlike western motor shows, such as Frankfurt and Geneva - which tend to only feature passenger and concept cars, the Tokyo Motor Show is usually also populated by a mix of commercial vehicles, motorcycles and auto parts, but it was the raft of new production and concept cars that stole the show at the 46th biennial event.
Much like the Frankfurt Motor Show's relationship with the German automotive industry, the Tokyo Motor Show is an important event in the calendar for Japanese car manufacturers. This year, important domestic brands such as Toyota, Mazda, Honda, and Mitsubishi collectively launched a slew of production cars, while Nissan and Suzuki unveiled their latest concepts.
• Frankfurt Motor Show 2019: round-up
The star of the show was argubaly Mazda's first ever electric car. The MX-30 was on show in EV form, boasting a range of over 125 miles, while the new Honda Jazz was also of importance to the UK market. Not to be outdone, Toyota revealed its latest version of the hydrogen-powered Mirai.
We've had a team on the show floors covering all the action as it happened in Tokyo, so scroll down below to find out more.
Tokyo Motor Show 2019: gallery
Tokyo Motor Show 2019: news headlines
• Replacement for ageing Nissan Z-cars on the cards• Toyota boss says autononous cars will accept crash liability
Tokyo Motor Show 2019: manufacturers A to Z
Alpina
Following on from the Frankfurt B3 Touring reveal, German tuning company Alpina used the Tokyo show to unveil the B3 saloon. The tweaked BMW 3 Series boasts a twin-turbocharged 3.0-litre straight-six, which produces 457bhp and 700Nm of torque. It's set to arrive in the UK in mid-2020 and will cost from around £60,000.
Honda
Say hello to the new Honda Jazz. It's was revealed at Tokyo with a hybrid drive and a rugged new look, with the aim of muscling in on the supermini SUV market. The new Jazz features a longer nose with larger headlamps, a more prominent grille and a chunky bumper.
The Jazz will also be the first car to use the brand's all-new e:HEV hybrid system. Details are scarce, but it's likely to be a similar powertrain to the "Intelligent Multi-Mode Drive" (i-MMD) set-up used by the CR-V SUV. This means that under low-demand driving situations, the combustion engine will act as a generator, sending charge to the battery pack and electric motor, rather than driving the wheels directly.
Lexus
Lexus hit Tokyo with its striking LF-30, which has been designed to give a gimpse into the brand's future plans for an all-electric car. The concept is over five metres long and is powered by four in-wheel electric motors, however it has no visible charging point as Lexus explores the possibility wireless charging.
Mazda
Mazda launched its first battery-electric production car at Tokyo. Called the MX-30, it boasts 141bhp, a 35.5kWh battery and a range in excess of 125 miles. It's not expected to arrive in the UK until 2021 and prices are yet to be announced, although expect a starting figure of around £30,000.
Partnership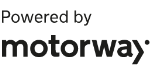 Need to sell your car?
Find your best offer from over 5,000+ dealers. It's that easy.
The MX-30's underpinnings also allow for it to take on a range of powertrains. A range-extender version using a bolted-on rotary engine is likely to follow, plus there's scope for a closed hybrid with a larger fuel tank and smaller battery pack. 
Mitsubishi
• Mitsubishi MI-TECH concept• Mitsubishi Super Height K-Wagon concept
Mitsubishi unveiled a pair of concepts at Tokyo. The first was an open-topped two-seat plug-in hybrid SUV, called the MI-TECH. It's powered by a gas-turbine engine-generator and an all-electric four-wheel-drive system, and draws design inspiration from the Mazda MX-5 RF and the previous-generation Land Rover Defender.
Mitsubishi's second concept car was an SUV-inspired compact MPV called the Super Height K-Wagon. As suggested by its name, the K-Wagon has been designed to meet Japan's stringent Kei car regulations – so it's tall, narrow and it'll likely be powered by a 63bhp turbocharged 660cc three-cylinder petrol engine.
Nissan
• Nissan Ariya concept• Nissan IMk concept• Replacement for ageing Z-cars on the cards
Headlining Nissan's Tokyo stand was the Ariya concept. The all-electric compact SUV arrived to showcase the brand's push towards the electrified market, as well as debuting Nissan's new ProPilot 2.0 semi-autonomous driver assistance system.
Nissan also unveiled a Kei car concept at Tokyo, which will previewed the firm's newest design language. Called the IMk concept, it's a boxy, five-door, all-electric MPV, built on an all-new platform which will likely underpin the Japanese brand's future A-segment production models.
Subaru
The next-generation Subaru Levorg was revealed in Tokyo ahead of going on sale in Japan at the start of 2020. It features a new 1.8-litre Boxer engine, which the firm says focuses on 'lean-burn' technology to help improve economy. 
Suzuki
• Suzuki Waku SPO and Hanare concepts
Suzuki had a pair of retro-styled concepts on show at Tokyo this year, designed around the theme of shared motoring enjoyment. The first was a plug-in hybrid powered A-segment coupe called the Waku SPO, which draws design inspiration from the 1967 Suzuki Fronte 360. The Japanese firm says it will offer families "fun and excitement across generations."
Suzuki's second concept was an "autonomous mobile room" called the Hanare. Its styling is inspired by the fourth-generation 1969 Suzuki Carry, which was penned by Giugiaro. The Hanare shares the Carry's sharply divided waistline, glasshouse and funky house-brick-like profile.
Toyota
• Toyota Mirai concept• Toyota LQ concept• Toyota Ultra-compact BEV• Toyota e-Palette• Autonomous cars will accept crash liability
Toyota revealed a range of concept cars on its Tokyo stand. The first was a concept version of the brand's second-generation hydrogen-electric Mirai saloon, which features an extensive cosmetic update, a technology-laden interior and a heavily revised fuel cell electric powertrain. The new Mirai will go on sale in 2020.
Toyota's second concept was an autonomous all-electric hatchback, called the LQ. It features an advanced artificial intelligence system, which the Japanese brand claims will build an emotional bond with the driver. The system can adapt the cabin lighting, climate control and interior fragrance depending on the driver's emotional state and alertness.
Plus, the Japanese firm unveiled a production-ready, two-seat electric vehicle called the Ultra-compact BEV. The car has similar dimensions to the REVA G-Whizz and is designed for people who regularly make short distance trips. Toyota claims it has a range of 62 miles and a top speed of 37mph. Sales start in Japan later this year.
What was your favourite car at this year's Tokyo Motor Show? Let us know in the comments section below…