Toyota boss says autonomous cars will accept crash liability
Manufacturers will have to accept liability in the event of an autonomous accident, according to bosses at Toyota's research institute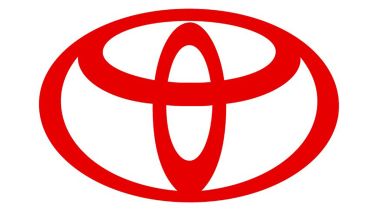 Manufacturers of autonomous cars will have to accept liability in the event of an accident involving one of their vehicles – according to the specialist in charge of Toyota's project to develop its own self-driving technology.
Dr Gill Pratt, CEO of Toyota Research Institute, says that manufacturers "won't have a choice" but to accept that without a human driver to blame for an accident, the law is likely to turn to the companies who make the vehicles instead.
• Driverless cars: everything you need to know
"As we move towards autonomous cars, the crash rate will be lower than now but it will not be zero," Pratt told Auto Express. "When that does happen, there will really only be one thing left to take responsibility – the company that made the product. 
"The reality is that no one has a choice," Pratt said. "The law dictates what we will have to do. Different parts of the world have different laws, and we follow the law."
Pratt, whose division has developed a running Toyota prototype with integrated Lidar sensors that's capable of Level 4 Autonomy, where the driver can take their hands completely off the wheel – admitted that the predicted roll-out of autonomous cars has slipped slightly over the past 18 months.
"The industry as a whole has adjusted the expectations of the timelines for when things are going to roll out," he said. "I think that it's all because of the realisation that there are technical difficulties in predicting what human beings do. Any car in a mixed environment has to do really good job of predicting what other drivers will do, what pedestrians and cyclists will do. It doesn't understand unless it's seen millions of training scenarios and videos.
"The obstacles currently in the way are technical - predicting what things around you are going to do – social, in terms of liability and also brand risk, and economic; where within the price of the car are we going to be able to pay for this stuff?
"On the liability front, in some ways autonomous cars could be like a vaccine. Vaccines save millions of lives almost all of the time, but once in a while, they can cause an adverse reaction and a person who was otherwise healthy before can get sick and even die. 
• Peugeot says level 4 autonomous cars would mean £13,000 price hike
"With vehicle autonomy, we have the potential to save a lot of lives, but some of the time we're going to have lives lost. So it's a question for society to decide. Is it okay to accept some technology will save lot of lives but also cost some lives?"
What do you think of autonomous cars? Let us know in the comments below...