Peugeot says level 4 autonomous cars would mean a £13,000 price hike
Level 3 autonomy is the limit for Peugeot as its CEO reveals a £13,000 price premium would be needed for level 4 and 5 self-driving tech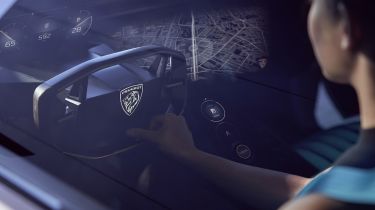 Implementing autonomous capability of levels 4 and 5 in a production car would add €15,000 (roughly £13,000) to its list price. That declaration was made to Auto Express by Peugeot CEO Jean-Philippe Imparato who confirmed that, for this reason, Peugeot and the PSA Group as a whole will not sell anything beyond level 3 to private buyers for the foreseeable future.
"There is a point where the value of it is not at the level of the cost." said Imparato. "Who is ready to spend 15,000 Euros to have this level of autonomy? Maybe one per cent or two per cent might pay that." Imparato adds that the figure in question is not for absolute autonomy either, with the development costs of fully automated systems adding even more.
• All you need to know about autonomous cars
It comes at a time when the cost of electrification is pushing up the price of cars in the short term. As battery tech becomes vital for car makers to meet increasingly-stringent low emissions demands, the cost of autonomy becomes even harder to justify.
The PSA Group's Executive Vice President for Quality and Engineering, Gilles Le Borgne, confirmed the news; adding that private customer-ready Level 4 and 5 tech wouldn't be a reality for five years or more.
"We think above level 3 we have a very difficult challenge to pass the cost to the end customer," says Le Borgne. "The trade-off between customer benefit and extra cost is very difficult to reach for level 4 and 5 for individual customers, so we have decided to launch level 3 - we are working on low and high speeds."
Using the cost of the systems required to get top ratings in Euro NCAP safety tests as a start point, Le Borgne described the steps changes in cost of each level of autonomy. "Level 2 adds three thousand euros," said Gilles, "with 60-70% of benefit [of higher autonomous levels] to the customer. Level 3 adds closer to €5-6,000. Then it will cost €10-15,000 or more for higher speeds." Those are figures of £2,600, £4,300-£5,200, and £8,600-£13,000 respectively.
PSA believes that the costs of the hardware and software required to make level 4 and 5 tech a viable option will need to drop by roughly 80-90 percent from their current levels. In the meantime, it will focus on what are known as Level 2+ features - systems which still require control from the driver, but giving the car a complete picture of its surroundings - and some level 3 systems. Level 2 features will be available on cars riding on the new CMP platform, including the new Peugeot 208 and the next 2008, plus replacements for the Vauxhall Corsa and Mokka X.
Full level 5 autonomy still planned for commercial use
However, PSA will not be abandoning full autonomy. The change in plan means that it will essentially skip level 4 tech (cars that can still be driven, but which become fully autonomous in certain areas) and move straight to level 5 (completely autonomous, no driver needed).
Partnership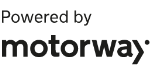 Need to sell your car?
Find your best offer from over 5,000+ dealers. It's that easy.
This completely autonomous level, which needs no driver at all, will be the preserve of commercial use for the foreseeable future, says Le Borgne. "We are moving all our research and development efforts into shuttles and robotaxis," adding, "Peugeot already has shuttles based on adapted Expert in operation at its Velizy, La Ferté Vidame facilities in France, while we have 25 prototype running level 4 and 5 in China."
The level 5 tech might arrive sooner than we think - Peugeot is set to reveal a robotic taxi which features full level 5 capability in mid-2019.
But will that mean we never see fully autonomous Peugeot customer cars? Not entirely. Imparato suggested that there's still a possibility ahead. "If in the coming years there is a revolution in cost per unit of this type of technology, we will see. But in the short term, it is not sustainable from an economic point of view for our customers."
Would you be willing to pay £13,000 extra for a semi-autonomous car? Let us know in the comments...