Mitsubishi Mi-Tech concept hints at all-electric ASX
Mitsubishi MI-TECH concept is an open-top, plug-in hybrid SUV set to preview the next generation ASX compact SUV
Ignore the beach buggy looks and hidden behind Mitsubishi's Mi-Tech concept, unveiled at this week's Tokyo Motor Show, is the company's new ASX compact SUV.
The aggressive front end with T-shaped LED light treatment and the sleeker rear with wide rear lights are all set to make it to production, along with features such as the 'EV and PHEV Icon' Mitsubishi-speak for the side blade that's sitting ahead of the doors.
• Best compact SUVs on sale now
The next generation of ASX will be positioned below a revised Eclipse Cross model, with an all-new Outlander, based on the Engleberg concept unveiled at this year's Geneva Motor Show, growing and moving further upmarket to sit at the top of Mitsubishi's SUV range.
Mi-Tech is an electric-powered car featuring a gas turbine engine to generate power for the on-board batteries. The car can run on petrol, diesel, alcohol or kerosene, while four inboard electric motors – two on each axle – give the car four-wheel drive. Plug-in tech boosts the battery's charge, too.
The gas turbine tech is some way off being a potential production solution for the new ASX. And although Mitsubishi revealed at Tokyo that it'll be launching two new SUVs with plug-in power by 2022, Auto Express understands the next-generation ASX won't be one of them. Instead, the ASX will be available with a choice of full-electric or hybrid power – and it's set to go on sale sometime in 2021.
Currently, neither Mitsubishi nor its partners in the Renault/Nissan/Mitsubishi Alliance, have a single platform capable of using either an internal combustion engine or a fully electric powertrain.
However, speaking to Auto Express at the Tokyo Motor Show, Hiroshi Nagaoka, Mitsubishi's Senior Vice President in charge of engineering, said, "To convert a plug-in hybrid [platform] to a full hybrid is not too difficult a task for us. But it's even easier to convert a plug-in hybrid to an EV."
That means that Mitsubishi will be eschewing existing technologies from the other Alliance partners in favour of developing its existing plug-in hybrid tech. "Each company in the Alliance can choose the most optimal solution for its own strategy, " said Nagaoka-san. "We're having lots of discussions."
He also confirmed that other future Mitsubishis could use Nissan's innovative e-Power series hybrid that will be coming to Europe in the next-generation Qashqai and new Juke, saying, "We are able to have access to that technology," while he confirmed that Renault and Nissan were "very interested" in Mitsubishi's PHEV technology.
The Mi-Tech concept also features a hi-tech interior, but without the obligatory touchscreen system seen on so many other cars. Instead it gets a large display projected onto the windscreen that both driver and passenger can use. This is tech the company is "actively pursuing" according to one insider.
Before we see the next-generation ASX, Mitsubishi will reveal the all-new Outlander – replacing the model that has become Europe's best-selling plug-in hybrid – and a heavily facelifted Eclipse Cross, which will feature PHEV technology for the first time. Both cars are set to arrive in UK showrooms next year.
Partnership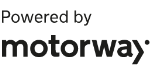 Need to sell your car?
Find your best offer from over 5,000+ dealers. It's that easy.
What do you make of the Mitsubishi MI-TECH concept? Let us know in the comments section below…