Gordon Murray SUV plans include two all-electric models
The consultancy is working on a pair of electric SUVs designed to weigh up to one third less than equivalent models.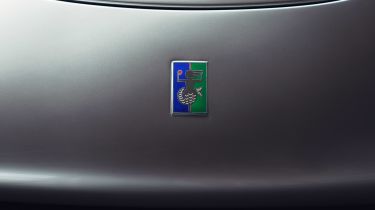 Gordon Murray's automotive engineering and design consultancy is pushing ahead with work on two pure-electric SUVs that are set to feature innovative construction and lightweight materials.
Surrey-based Gordon Murray Automotive (GMA) remains focused on delivering supercars like the T.33 and T.50, as well as a forthcoming mild hybrid that will make use of those cars' Cosworth-developed V12 engine. But a recent restructuring of the consultancy side of the business has rolled Gordon Murray Design (GMD) in with Gordon Murray Electronics (GME) to form Gordon Murray Technology (GMT).
Speaking to Auto Express, the new Group CEO of the companies, Phillip Lee, said that  the restructuring is already making it easier to sell the fast-expanding company's skills to outside clients, including major car manufacturers and start-ups. He also revealed that work is still progressing on an all-electric SUV - a vehicle which, Murray himself revealed last year, could weigh around a tonne, a third less than comparable models. 
Lee stated that the new car - and a second, larger model that is also being developed with a partner - will use immersion-core battery cooling, in which the lithium-ion cells sit in a dielectric, non-conductive solution to help better control extreme highs and lows of temperature. Gordon Murray Technology is working with a supplier on battery cell chemistry, but focusing on how those cells are arranged in packs, installed in the vehicle and managed with software.
"We've chosen immersion core technology on the batteries with dielectric cooling," he told us. "This stabilises the thermal efficiency of battery so it can operate very hot and very cold. You can size the battery more appropriately as a result - and then there's also the scalability of the platform. You can mount it [the cell packs] into a case, access it and then offer it to the vehicle, and it becomes a structural part of the car. Those features are common across the platform, on the EV front."
Few details have been issued about the clients for each SUV, but Lee appeared to suggest that the smaller model is being developed for a manufacturer without an existing presence. "Once they've launched their brand, and launched how they're going to set up the dealer network, and convinced us as well that it's definitely going to get to market, then we'll work out how we fit with their story, and work with them on that," he said.
He rubbished suggestions that the vehicle will end up being an addition to GMA's exclusive line-up of models. "I've seen comments saying our SUV will be totally unaffordable", he said. "We're not making an SUV; we're basically engineering partners, technology partners, working with people. We won't make that SUV."
Lee believes that the wider Gordon Murray Group now has the scale and confidence to resist being attached to projects that don't ultimately come to fruition. "I want to make sure that with GMT, the customer is anonymous, because when they get the product to market, they can promote their brand", he said. "And we also work with people where the product actually gets to market; I don't want to work on things that don't get anywhere any more, that basically use our name but then, for various reasons, just stop."
Lee said that Murray's long-mooted iStream manufacturing process is now, in effect, part and parcel of the Superlight architecture which includes a patented design that, on EV models, can integrate the battery pack into the car's structure. Gordon Murray Automotive looks set to be the first to actually make a vehicle using iStream's manufacturing principles, when its combustion-engined, £1.4m T.33 goes into production in 2024. 
Partnership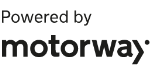 Need to sell your car?
Find your best offer from over 5,000+ dealers. It's that easy.
As part of the restructuring, Gordon Murray Group said that it is planning to expand to a US base in the near future. Lee revealed that two sites are likely – one on each coast – but stressed that the focus will be on maintaining relationships with the well-heeled customers of GMA's T.33 and T.50, instead of setting up an alternative R&D base to the UK site. "It's really important for us to maintain that customer relationship," he said, "so the US project is around 80 per cent GMA."
Gordon Murray Group's work on its new Windlesham headquarters continues apace, meanwhile. Lee revealed that the low-speed test track - designed for cars to be shaken down after they leave the production line - has now been completed, and that the buildings for the technology campus are under construction now. 
Now take a look at the best electric SUVs you can buy today...