New 2023 Ferrari Purosangue SUV: pricing, specs and performance
Ferrari has entered a bold new world with its first SUV, the Purosangue
It's been a long time coming, but Ferrari's first SUV has been revealed and this is it - the Purosangue. The company is quick to claim that it's not actually an SUV. "It's unlike any other car," said Ferrari CEO Benedetto Vigna. "It's a sports car opening a new segment."
So where does this new Ferrari Purosangue sit in the market? If we compare to fellow supercar maker Lamborghini's Urus SUV, the Purosangue is 4,973mm long and 1,589mm tall so only slightly shorter and lower than the Urus, although the Lamborghini is considerably more practical, with a 616-litre boot compared with the Ferrari's 473-litre luggage space.
Ignoring the one-off Pinin concept car and the ultra-rare 456 GT Venice, the Purosangue is the brand's first ever four-door, four-seater with access to the rear seats via a powered, rear-hinged 'welcome' door. While this will all sound alien to Ferrari customers, the price still reflects the brand's prestige and the car's high level of performance, with UK prices for the Purosangue starting from £313,120.
Engine and performance
Purists might scoff at the idea of a Ferrari SUV, but the brand has gone to great lengths to instil its creation with Prancing Horse DNA. Under the long, clamshell bonnet that opens high from the back sits a new 6.5-litre naturally aspirated V12 engine producing 715bhp and 716Nm of torque without even a hint of electrification. It's mounted way back in the engine bay in a mid-front position to help with weight distribution, while power is fed through an eight-speed dual-clutch gearbox (with the first seven having deliberately short ratios) positioned at the rear, while a power transfer unit can shift power to the front wheels to give four-wheel drive if needed.
With more ground clearance than any other Ferrari and the brand's Slide Slip Control reconfigured for this SUV, the Purosangue will take care of mild off-roading. "You can use the car off road, but it's not a Jeep," said Gianmaria Fulgenzi, Ferrari's Chief Product Development Officer. It won't tow, either - a towbar is not an option - although there will be aftermarket solutions to carry skis or bikes on top of the car.
Ferrari is adamant that we think of the Purosangue as a sports car, though. It focuses on the 0-62mph time of 3.3 seconds and a top speed of 192mph with a bespoke chassis that features four-wheel steering, the latest 48-volt Ferrari Active Suspension Technology to reduce body roll in corners and a carbon fibre roof to keep the centre of gravity as low as possible.
Occupants sit low in the car, too, in a beautifully made cabin that can be trimmed in a variety of materials and colours to the owner's desire. The driving position is pure Ferrari and inspired by the SF90 Stradale, with a sports steering wheel that features a five-setting Manettino sitting in front of a digital dashboard with a rev counter dominating the display. A large digital display sits in front of the front passenger, too, so they feel involved in the dynamic action.
Partnership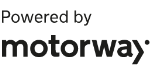 Need to sell your car?
Find your best offer from over 5,000+ dealers. It's that easy.
Although access to the rear seats is a little tight through the rear-hinged doors, once you're in there's impressive leg and headroom, and enough comfort for the long journeys Ferrari expects owners to take in the Purosangue.
More usual front-hinged doors would have meant making the car longer, upsetting the 49/51 front/rear weight distribution and the styling, which features sharp creases along the flanks and clever aerodynamics that do their best to improve downforce and efficiency. They include air curtains that effectively seal the 22-inch front wheels (23-inches at the back) and prevent turbulent air flow being generated.
Pronounced 'floating' wheel arches are in a darker finish to give an impression of separating the chassis from the body. The design theme continues onto lower sections at the front and back of the car helping to hide many of the electronic assistance aids, too.
However, when it comes to tech, Ferrari is ploughing its own path. There's no built-in navigation – Ferrari thinks it's best to leave that to the best systems available as apps through Apple CarPlay and Android Auto – while it also eschews any software-over-the-air updates until it can satisfy itself that there won't be any security issues.
The Purosangue may be the priciest of performance SUVs, but it does come with an additional surprise package - seven years' of service and maintenance included in the price. That's if you can buy one – existing Ferrari owners, many of whom will have another brand's SUV in their garage – are likely to snap up the first cars, with interest said to have 'exploded' once the announcement of a V12 engine was made. "There's a big risk that we won't be able to satisfy demand and we may have to close the order book," Ferrari's Chief Marketing and Commercial Officer Enrico Galliera told us.
Q&A with Enrico Galliera
Chief Marketing and Commercial Officer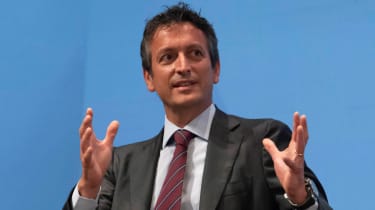 Q: How important is the Purosangue to Ferrari?
It's extremely relevant - it completes a journey to complete the model range of Ferrari. It's covering the last segment not covered by Ferrari and means the Ferrari brand answers all our clients' needs in the Ferrari range.
Q: Is the Purosangue going to be Ferrari's biggest seller?
A: We committed publicly to not going over 20 per cent of total sales during the lifecycle. We're not using this car as a volume maker - we will remain consistent with our founder Enzo Ferrari's mission to remain exclusive.
Q: Who's going to buy the car?
A: It'll be a barrier remover; it'll be less intimidating and something you can drive with friends and family. It will attract people new to Ferrari, but most cars at the beginning will go to existing clients who we need to reward for their connection to us - it's existing clients who requested this product.
Click here for our list of the best luxury SUVs on sale...