Four million people in the UK have fallen asleep while driving
Research produces worrying revelation that four million UK motorists have nodded off behind the wheel at some point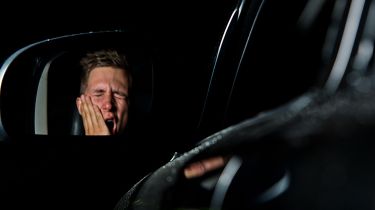 Around four million British drivers have fallen asleep behind the wheel, worrying new research has suggested.
A survey of 1,000 UK motorists commissioned by IAM Roadsmart saw one-in-10 respondents admit to having been so tired that they temporarily closed their eyes while driving at some point.
Furthermore, over half of those surveyed said they were very concerned about fatigue when driving long distances. One-in-ten respondents said they had hit the rumble strip when driving tired, while four-in-10 have had to turn down the heating or open a window just to stay awake.
Fortunately, around a quarter of drivers have made the sensible decision to pull over for a coffee and a rest when they've felt tired behind the wheel.
IAM Roadsmart, which administers advanced driving tests, warned of the devastating consequences falling asleep behind the wheel can have, reminding drivers that a car travelling at 70mph will cover 100 feet every second.
The organisation urges motorists undertaking long journeys to plan their route in advance, ensuring there are plenty of opportunities to stop for a rest on the way and account for potential delays. 
IAM stresses that planning ahead is even more crucial, considering closures of some facilities that may normally be open due to Coronavirus. 
The key piece of advice IAM Roadsmart has is never to drive for more than two hours without taking a break, taking extra care if you are driving at a time of night when you would normally be asleep.
Neil Greig, director of policy and research at IAM Roadsmart, said these measures would allow drivers to "concentrate on staying alert behind the wheel rather than staving off tiredness by trying to reach their end destination without adequate rest breaks".
Find out everything you need to know about driverless cars here...