Delayed trailer test law changes come into force
You no longer need to take an extra test to tow a trailer, irrespective of when you passed your driving test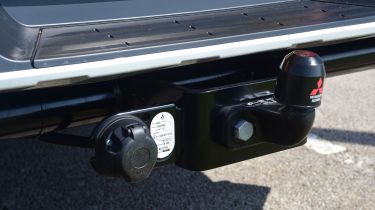 A change in the law allowing anyone who passed their driving test after 1997 to tow a large trailer weighing up to 3,500kg has come into force.
Previously, if you passed your driving test after 1997 and wished to tow, you were limited to trailers with a maximum weight of 750kg. Following the law change, the limit has risen to 3,500kg. The additional towing test that was previously required had already been scrapped in anticipation of heavier trailer towing categories being automatically added to all licences once the law was passed.
The Government first gave notice in September 2021 that it would scrap the additional test for towing trailers up to 3,500kg, a move that was condemned at the time by safety charity IAM RoadSmart. 
However, scrapping the trailer test is one of the reasons the Government has been able to announce an extra 50,000 HGV lorry tests each year, which the Driver and Vehicle Standards Agency (DVSA) says will help out a haulage industry struggling with driver shortages. The DVSA maintains "all car drivers will still be encouraged to undertake training to tow trailers and caravans", but that hasn't satisfied IAM RoadSmart, which is itself a driver-training provider.
During the consultation period, IAM RoadSmart raised concerns that the decision would exacerbate an existing safety situation, saying that the DVSA's own roadside safety checks showed that up to 1 in 6 caravans that were stopped had a serious safety issue. Additionally, up 4 in 10 small trailers were also found with serious safety issues by the DVSA's own checks.
"The DSA had a clear safety reason for introducing the test in 1997, and these reasons are still valid," says Grieg. "People need proper training to be able to drive an articulated vehicle, particularly when they are doing so for the first time."
Training for the soon-to-be-scrapped trailer test was intended to ensure drivers have the knowledge and confidence to deal with issues such as snaking - a lateral swaying movement of the trailer - or pitching, which is when the caravan's front end moves up and down, pulling the rear of the car around like a seesaw. 
IAM RoadSmart is especially concerned about the increasing popularity of caravanning, spurred on by the trend towards staycations during the Covid pandemic, as research suggests that many taking part in the caravanning boom haven't any prior towing experience.
What is the law on towing?
As the law stands, only drivers who passed their test before 1997 are allowed to tow trailers up to the 3,500kgs limit, under the so-called 'grandfather rights'. If you passed the test after 1997, you're only allowed to tow up to 750kgs unless you take the trailer test to add B and E categories to your licence. When the law changes this autumn (the date is still to be confirmed), all driver records will be automatically updated to include the B /E categories, but licences themselves will only be updated when new photocards are ordered.
All trailer tests from next 20 September are being cancelled automatically, but there are no refunds or compensation for anyone who has recently paid for training or a test. It's also worth noting that the current laws still apply until the rule change comes into force in the autumn, so towing an overweight trailer still risks a hefty fine.
Partnership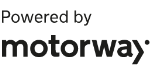 Need to sell your car?
Find your best offer from over 5,000+ dealers. It's that easy.
Do you think scrapping the trailer towing test is a good idea? Let us know in the comments below...