Traffic cop numbers plunge as dash-cam policing takes over
Police use portal to review evidence uploaded by drivers as traffic cop numbers decrease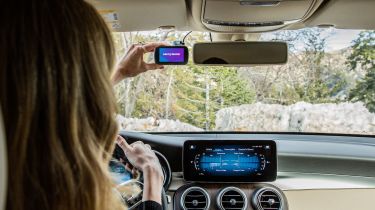 Police are increasingly using dash-cam footage posted online by motorists to pursue traffic offenders, as the number of specialised traffic patrols declines.
Official police data supplied to Auto Express shows the number of traffic officers patrolling UK roads has fallen by 16 per cent since 2015, following a longer-term trend.
Meanwhile, 38 of the UK's 45 police forces have adopted the National Dash Cam Safety Portal, a website launched three years ago by dash-cam maker Nextbase, which allows drivers to upload footage of alleged traffic offences for the police to review. More than 50,000 clips have been uploaded, and Nextbase says a third have resulted in police action, from warning letters to prosecutions.
PC Lee Barton of West Mercia Police road policing division, said that 98 per cent of the uploads his force deals with result in police action, but only two per cent are for serious offences such as dangerous driving.
He added: "Dealing with a reported traffic offence has gone from hours of police work down to minutes. People are now reporting things that happened on the road when they previously wouldn't have bothered."
According to Barton, on a typical 10-hour shift in a patrol car, two officers might pull over an average of five vehicles among other duties, whereas one officer can follow up a far greater number of cases in the same time via the website.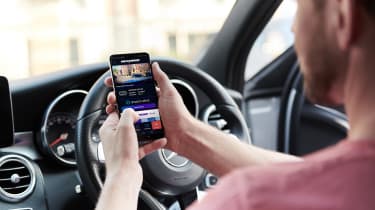 Chief Inspector Rob Dickinson, who oversees Cheshire Police's roads and crime unit, says virtual policing lets him deploy traffic officers across a range of duties. "This model enables us to target organised criminality using current intelligence and officers being tasked through an operations room with the aim of making Cheshire a truly hostile environment for criminals," he said.
The changing emphasis hasn't been welcomed on all sides. "A camera can record incidents, but it can't stop them from happening. We would like to have seen some traffic officers in the extra 20,000 police announced last year by the government," an AA spokesman said.
Silkie Carlo, director of campaign group Big Brother Watch, added: "The ANPR network already surveils innocent drivers and captures 40 million photos a day. The last thing we need to encourage is spying on each other."
Check out the best dash cams you can buy now...