Rolls-Royce sales up by 49 per cent during 2021
Rolls-Royce sold more cars last year than ever before, delivering more than 5,500 vehicles worldwide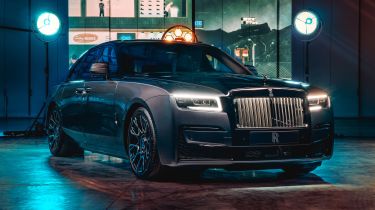 Rolls-Royce sold a record number of vehicles during 2021. The company delivered 5,586 cars globally, which represents a 49 per cent increase over the previous year.
That figure is the highest annual sales figure Rolls-Royce has achieved during its 117-year history. The growth was primarily driven by the new Ghost saloon, but order books for the firm's stalwart model, the Phantom, are also full well into the third quarter of 2022.
Most recently, Rolls-Royce announced plans for its first-ever electric vehicle – the Spectre. It's set for launch at the end of 2023, and is already tackling a gruelling 2.5-million kilometre test regime, which the firm says will simulate more than 400 years of ownership.
To prepare itself for the electric future, Rolls-Royce will spend heavily on its manufacturing facilities, investing in new tools and extra staff. In September, for example, a new team of 37 apprentices will join the company ranks.
Rolls-Royce CEO Torsten Müller-Ötvös said: "This has been a truly historic year for Rolls-Royce Motor Cars. In the past 12 months, we have recorded our highest-ever annual sales, launched the latest addition to our Black Badge family, stunned the world with our coachbuilding capabilities and made huge strides into our all-electric future.
"As always, it has been made possible by the dedication and commitment of the extraordinary people at the Home of Rolls-Royce, our international team and our global dealer network. I wish to extend my thanks and congratulations to each and every one of them: it is my privilege and pleasure to work alongside them every day."
Now click here to read all the latest news on Rolls-Royce's first EV, the Spectre…