Users of self-driving cars should not be held legally responsible, report suggests
Clear distinction needed between driver assistance features and fully autonomous systems, says independent body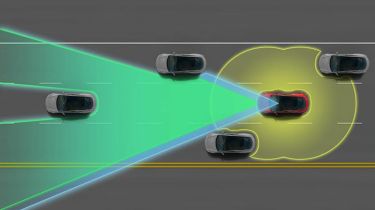 The Law Commission, an independent statutory body set up by Parliament to review the law in England and Wales, has delivered a report on the safe introduction of autonomous vehicles to public roads.
The report recommends the introduction of a new Automated Vehicles Act, which the commission says should draw a clear distinction between driver assistance features, such as adaptive cruise control, and fully autonomous systems.
The key consequence of the new act would be that, when a car is authorised by a regulatory agency as having self-driving features and those features are in use, the person behind the wheel would no longer be responsible for how the car drives. Regulatory sanctions would instead be directed at the company that obtained the authorisation in the event of an accident, while the regulatory body could also face sanctions.
The individual in the driver's seat would be described as a "user-in-charge" under the new law and would be immune from prosecution for accidents occurring as a result of the autonomous car's driving. They would, however, retain responsibility for insurance, checking loads and ensuring passengers are wearing seatbelts.
Some vehicles, such as those used for public transport, may be authorised to drive themselves without a user-in-charge, with occupants simply being classed as passengers. A licensed operator would take responsibility in this instance.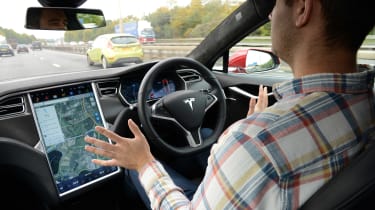 In addition, the Law Commission wants there to be new safeguards to stop driver-assistance features from being advertised as self-driving. Tesla has previously faced criticism for the branding of its "Autopilot" suite of such features.
Transport minister Trudy Harrison said: "This Government has been encouraging development and deployment of these technologies to understand their benefits. However, we must ensure we have the right regulations in place, based upon safety and accountability, in order to build public confidence."
Edmund King, president of the AA, said: "The Law Commission is right to distinguish between driver-assistance features and self-driving, and to ensure driver-assistance features aren't marketed as self-driving.  
"What is less clear is when such technologies can be used on the road. The Department of Transport has already missed its 2021 ambitions to get trials of fully driverless cars on the roads, although there is now a trial under way in Milton Keynes which we will watch with interest.
"Meanwhile, there still remains a large level of scepticism amongst the driving public who are unconvinced that fully autonomous cars can co-exist alongside human drivers."
Now read about Volvo's autonomous Ride Pilot system for the all-new XC90...