Full size remote control cars: would you take a ride?
Imperium Drive is aiming to shake up the ride-hailing market with its remote-driving cars. We visited the company to find out about the plan and the tech
The automotive world is becoming increasingly fragmented in many ways. In fact, the buzzword 'mobility' that we hear so frequently as enthusiasts has never been more appropriate to describe the state of play today – and one technology start-up based in Milton Keynes, Bucks, is looking to exploit the pool of potential customers looking for easy mobility with its new venture. 
While big car manufacturers are increasingly focusing on fully autonomous driving tech (after all, it means they can still sell their products to individuals this way), Imperium Drive is similarly looking to lighten the load for the driver and take them out of the loop, but in a slightly different way. 
Instead of software taking over, Imperium Drive is trialling a concept where your car will be driven remotely by an individual in a logistics centre, controlling the car by nothing more than a regular computer gaming set-up, but making the most of the firm's software and server platform. 
It's aimed at the ride-hailing market and based around a smartphone app called Fetch. For anyone that's used Uber's taxi app, it's very similar in concept. You log on to the program and from your smartphone's GPS, it knows exactly where you are. You then input your destination and the system will send the nearest vehicle to your location. 
It's incredibly easy to use, and when your carriage awaits you simply unlock the vehicle using the app and then, for this first stage of the trial, take over and drive yourself to your destination. The car will return to base remotely. However, in the future your journey could be driven by the remote operator too, just as it was with our test run. 
In just six months the firm is aiming to launch with what it calls a "safety driver", a human behind the wheel ready to take over in the event of a malfunction, but as the combination of software and hardware becomes more robust, Imperium Drive and its co-founder Koosha Kaveh are aiming to remove this component of the process in between just a year and 18 months from now. 
It's clear that Kaveh is a driven and motivated individual. He's a hands-on CEO who's shaping the direction of the company. Imperium Drive started just two years ago and came to its test base in Milton Keynes in July 2021. The business consists of a small team currently, but it's packed with expertise. Its chief technology officer is Sandip Gangakhedkar, a wireless systems expert who has more than a decade of experience working for tech giants such as Huawei, while its chief product officer is Dr Navid Nourani Vatani. Having worked for companies such as Volkswagen on its autonomous driving and artificial intelligence projects, with more than 15 years in the field, he's a whizz when it comes to the development of these systems. 
They're very much still in the late development stage, as evidenced by the unusual-looking pod in our pictures, complete with a flashing orange light on its roof, but we've already heard how ambitious the company's targets are. 
Kaveh says: "We're tackling the one-way mobility market. We want to compete head to head with Uber, but the cost will be around 50 per cent, compared with a one-way trip – and that will still make us money. 
Partnership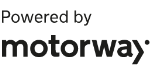 Need to sell your car?
Find your best offer from over 5,000+ dealers. It's that easy.
"There's no direct legislation to stop remote driving. Every car has to have a driver, and ours is remote." Of course, Kaveh knows there will be additional legislative hoops to jump through in addition to a normal driving licence to get Fetch to the point where it's carrying feepaying passengers. This will likely include a special test that's needed for the remote operator, but Imperium Drive is helping put this together. It's still officially to be determined, but Kaveh finishes by stating: "Our goal is to make remote driving safer than physical driving." It's a big claim. 
Today, we're in the firm's proof of concept around the MK Dons stadium in Milton Keynes, a 5G-equipped area that the car can 'learn' using the technology on board. Having hailed my remote ride with the app, as it quietly trundles into view you'd be mistaken for thinking it was a street sweeper cart. Yet Imperium Drive has already refined the hardware on this machine into a box that could easily fit into a production car with drive-by-wire controls, and it's doing this with a Kia Niro hybrid that's joined its fleet. 
We can't sample that today, so we're left with the small black pod. It's actually called the Estrema Biro, a two-seat electric microcar that started life pulling tractor cabs around a factory in Italy. It's a versatile little machine, then, and the perfect place to develop remote driving technology. 
It features an electric motor to turn the steering column and servos that control the throttle and brakes; an installation in a car like the Kia, with its drive-by-wire tech, would do away with the need for most of this hardware, meaning the tech could mainly be installed with control boxes and software. Of course, there are many of those as well. The system is linked to the operator's wheel and pedal set-up via a 5G high-speed network. If this drops out, then as a failsafe the Biro will beep and apply the brakes, performing a controlled emergency stop for safety – or so I'm told. 
There are many bits of tech bolted to the chassis that also provide a safety net, including a laser scanner with a range of around 150m that's used for depth perception and image processing. Radar also features, to build as great a filter to spot potential pitfalls and create a multi-layered digital picture designed to ensure the best possible safety. 
An infra-red camera for night use is also possible, a time when remote driving could come into its own with people coming home from the pub or restaurants after a drink. But this poses a whole new set of problems when it comes to liability if someone manually overrides the controls, something which users will be able to do for safety reasons. 
Most importantly, there are also cameras that relay a video feed to the screens in front of the remote operator. In the future there's even potential to explore the use of a virtual reality headset, yet there are suggestions that it could cause a bout of motion sickness for the remote driver. 
Once I'm inside and strapped in, safety driver Sandip signals his colleague 'behind the wheel' in the office that we're ready to go. There's a beep as control is handed over to the remote terminal, some lights flash to signify as much, drive is selected, and we move off gently with absolutely zero input from either of us sat in the car. But like fully autonomous systems that I've tried before in production cars – and even though this is only a prototype – the feeling very quickly becomes very normal. 
Our test throws up a few obstacles for the cameras and sensors to pick up and our remote driver to react to; Sandip doesn't even radio them in. Pedestrians crossing our path and other vehicles approaching, albeit bollarded off from us, force our driver to slow the car from his control room. The connection's speed means there's basically no lag between what the cameras pick up and what the operator sees. 
With the chunky systems condensed down into a readymade box that can be fitted to many cars, without hacking panels out of the dashboard as with its test mule, the team is looking to expand its fleet to three vehicles by the end of March and 10 cars by the middle of the year. They're most likely to be similar models to the Kia Niro in our pictures. 
Yet the possibilities with this tech are far reaching when it comes to the concept of mobility. The more futuristic-looking yellow machine in our pictures is the embodiment of this. It's called the Triggo and it's another small EV, but with some clever features. The first is its tandem seating, which means the body is narrow. Its track widths can also therefore be narrow to make sneaking through gaps at low speed in town traffic possible. Triggo says "it combines the advantages of a car and a motorcycle in one enclosed body". 
At higher speed the track can be widened, while the body leans over towards the apex of a corner to improve stability. The company is exploring fitting its tech to this mode of transport, too. As Vatani tells me: "Drive-by-wire will be the big next step, whether it's for cars like the Triggo or models such as the Kia. Retro fitting is expensive and takes time. This solves a big problem for us." 
Ultimately, with a little under £300,000 of funding from the Department for Digital, Culture, Media and Sport, plus some private backers – Kaveh was in the US for the Consumer Electronics Show this month to try and secure more funding – Imperium Drive has come relatively far with relatively little budget and in a relatively short period. The autonomous pod project testing around the MK Dons stadium underlines that, because it's only just got to this phase after millions of pounds and years of development. 
There are still many barriers to overcome, but they're not insurmountable. Imperium Drive is pushing ahead to get its tech to a position that once legislation allows – and we're confident that it will do – it's ready to rollout remote driving. 
To do so it might need to scale up rapidly, but if it can secure funding, that shouldn't be a problem. Kaveh sums it up nicely: "For many people, public transport is cheap but inconvenient, while ride-hailing and taxis are convenient but also expensive. Our goal is to make on-demand door-to-door transport more cost-effective and convenient than every alternative, even privately owned cars. 
"With Fetch, users hail a car to their doorstep and within minutes can be on their way, driving to their destination in their own time and at their convenience. They don't even have to worry about parking when they get there." When you put it like that, as a complementary service to driving yourself, in some situations it sounds an appealing concept.
Would you feel comfortable sharing the roads with remote controlled vehicles? Let us know in the comments...