Laws planned for easier prosecution of dangerous cyclists 
The Transport Secretary announces his intention to crack down on dangerous cycling as new Highway Code changes come into force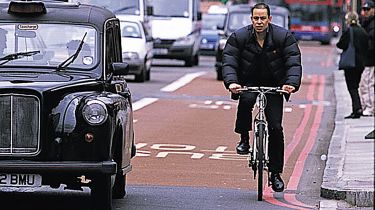 The Government is planning to make it easier for cyclists to be prosecuted in cases where they hit pedestrians. Speaking to LBC about upcoming changes to the Highway Code, secretary of state for transport Grant Shapps announced his intention to crack down on dangerous cycling.
The Department for Transport (DfT) confirmed this, with a spokesperson telling Auto Express: "We have some of the safest roads in the world, but this Government is committed to making them even safer.
"We are exploring changes to allow us to prosecute dangerous cyclists more easily, and delivering more continuous and direct cycling routes in towns and cities, which are physically separated from pedestrians and motor traffic."
The DfT added that it was important any new laws are balanced and encourage cycling, pointing out that there are already strict laws in place for cyclists. Any proposed changes for prosecuting dangerous cyclists more easily will be subject to public consultation, the DfT said.
Cyclists who commit bodily harm can already be prosecuted for wanton and furious driving, with a maximum penalty of two years imprisonment. A £1,000 fine may also be handed to those who cycle under the influence of drink or drugs.
The Highway Code changes coming into force on 29 January include the introduction of a hierarchy of road users, which means cars must give way to cyclists, but cyclists must give way to pedestrians.
Would you like to see stricter laws governing cyclists on the road or are they strict enough already? Join the debate in the comments…