Car insurance premiums up £76 in first two weeks of February 
Car insurance costs spike by 12 per cent in response to new FCA rules to make insurance fairer.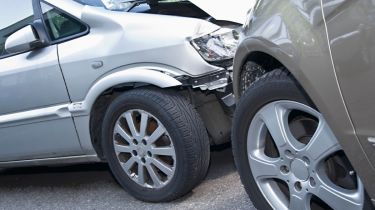 Insurance prices rose £76 year-on-year in the first two weeks of February, according to insurance comparison website comparethemarket.com. The average premium this year saw a rise of more than 12 per cent, to £689, with the cheapest average premium up by £51 to £570. 
The increases follow new Financial Conduct Authority (FCA) regulations, intended to make insurance fairer. The new rules, which came into force from 1 January, apply to home and motor insurance and ensure existing customers aren't penalised for being loyal to their insurer, as new customers are generally offered preferential rates. 
The FCA claims new legislation will save consumers £4.2 billion over the next 10 years, however this comes amidst a cost of living crisis where energy bills, petrol prices and inflation are already causing financial strain. The goal is to mitigate what the FCA calls a 'loyalty premium' where loyal customers are charged more year-on-year whereas new customers are offered cheaper policies. 
New rules also make it easier for consumers to cancel the automatic renewal of their policy. 
Sheldon Mills, executive director, Consumers and Competition at the FCA, said:
"Our interventions will make the insurance market fairer and make it work better. Insurers can no longer penalise consumers who stay with them. You can still shop around and negotiate a better deal, but you won't have to switch just to avoid being charged a loyalty premium. 
"We are keeping a close eye on how insurers respond to our new rules, to ensure that the benefits of a better insurance market are delivered to consumers."
December 2021 saw a seven-year low in average insurance prices ahead of the new changes, whilst January saw a £64 year-on-year increase. With the latest data from the first two weeks of February, insurance rates have not yet settled which could see March reporting higher premium costs again. 
If motorists want to look for the best deal, Alex Hasty, Director at comparethemarket.com suggests that consumers shop around as "motorists could typically save more than £100 by switching to one of the cheapest insurance providers which could offset the increase in premium costs." Comparethemarket.com also suggests that switching your insurance provider 20 days before the end of the policy could save you up to £300.
Check out the cheapest cars to insure here...