DVSA appeal: don't tow without training
Drivers are being urged to get training for safety reasons - after the government scrapped compulsory trailer towing tests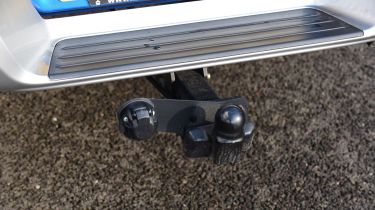 Drivers planning to tow caravans or large trailers up to 3,500kgs - or employees of companies who are required to tow for their work - can now get training via a 'government approved' accreditation scheme.
A decision late last year by Transport Secretary Grant Shapps to scrap compulsory trailer towing tests forced the Driver and Vehicle Standards Authority (DVSA) to come up with its new accreditation scheme, which went live on 18 May.
The move to drop tests for drivers wanting to tow trailers up to 3,500kgs flew in the face of advice from within the DVSA, motoring organisations and safety bodies, but it went ahead in an effort to free up capacity for more HGV driving tests. Since the law changed, anyone with a full driving licence is legally entitled to tow a trailer up to 3,500kgs, whether trained or not. That means any driver can tow a large caravan or horse trailer, or a trailer for work.
However, one unplanned consequence of cancelling the towing test was that employers with staff who are required to tow trailers for work, lost any means of meeting HSE obligations to show their drivers are properly trained. As the DVSA no longer has the ability to 'pass' or 'fail' candidates itself, it has instead launched a voluntary scheme using accredited trainers. 
The DVSA isn't accrediting trainers itself, but has passed the responsibility to a trio of organisations; the National Register of LGV Instructors, Safe Towing Scheme and Skills for Logistics. These each have the authority to accredit individual trainers, all of whom must follow the new learning to drive a car and trailer syllabus which the DVSA says it has developed with industry experts.
Anyone wanting or needing to be approved for trailer towing will have to approach one of the organisations named, or a trainer who is accredited. However, there are many other training organisations - including for example caravan clubs - who offer towing training courses outside the accreditation scheme.
The DVSA's Chief Driving Examiner, Mark Winn, commented: "We'd encourage anyone who plans to tow something, whether it's a caravan on holiday, or a trailer to the tip, to get training from an accredited provider. They will be able to make sure you have the skills and knowledge to keep everyone on Britain's roads safe."
Planning to tow? Check out our guide...