Government expands electric car charger funding
New £56million investment announced for local electric vehicle infrastructure scheme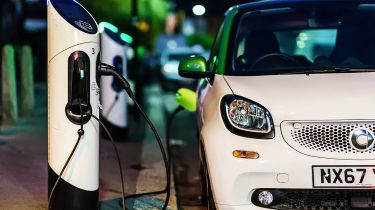 The Government is expanding its funding for electric car chargers, adding an additional £56million to the pot for the local electric vehicle infrastructure (LEVI) scheme.
The LEVI pilot scheme is aimed at boosting the wider on-street residential chargepoint scheme (ORCS), helping councils in England to work with private companies for the purpose of installing EV chargers.
New areas to benefit from the funding will include Buckinghamshire, Cumbria, Hackney, Harborough, Hounslow, Lancashire, Norfolk, Oxfordshire, Rotherham, Sunderland, Waltham Forest, Warwickshire, West Midlands, West Sussex, West Yorkshire and York.
The £56million sum comprises £22million of money from central Government and £17million from private firms, with local authorities putting in £2million.
Transport minister Jesse Norman said: "The Government is giving local authorities across England additional help today to energise their chargepoint roll-out plans.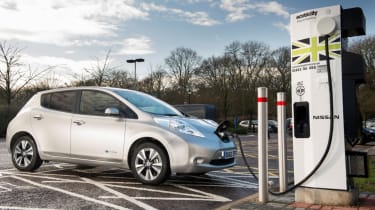 "Today's commitment will lead to thousands of new chargers being installed, and plans for tens of thousands extra in due course, so that more people than ever can make the transition to using EVs."
Mike Hawes, chief executive of the Society of Motor Manufacturers and Traders, added: "Expanding the LEVI pilot funding will help encourage drivers in winning areas to go electric, and must inspire operators and local authorities across the UK to increase chargepoint rollout.
"Record numbers of new plug-in vehicle registrations should be backed up with record investment in infrastructure that will power up Britain's zero emission motoring transition."
As of the start of 2023, there were 32,055 public EV chargepoints across the UK – some way off the 300,000 the Government wants in place by 2030. This has led to concern in the automotive industry that the charging infrastructure isn't keeping pace with EV sales. Charging companies, meanwhile, point out the delays caused by the UK's slow planning process.
ORCS has also received criticism in the past, with concerns that councils haven't taken up the funding for new EV chargepoints as quickly as they should have.
Now read our list of the top 10 longest range electric cars on sale...