Tory no-show at 'fair fuel prices' debate sparked by 102k-signature petition
As the public calls for action, the treasury points to 'savings' from a 2010 fuel price escalator freeze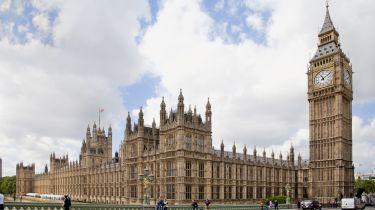 MPs in parliament have debated a petition calling for a 40 per cent cut in fuel duty and VAT, but there's no sign of government action to support drivers facing record petrol and diesel prices.
The petition was raised by businessman Michael Bromley last year, and gained 102,000 signatories - enough under parliamentary rules to ensure a debate would be held. However, any drivers hoping the debate might spark action will likely be disappointed. Indeed, no Conservative party rank and file MPs chose to participate in the debate, leaving it to treasury secretary Helen Whately (Faversham and Mid Kent) to represent the government's position.
SNP MP for Glenrothes Peter Grant called out the Tory no-show: "It's striking that out of around 350 Conservative Members of Parliament, not a single one wants to come and defend the Government's woeful lack of action on this element of the biggest cost of living crisis that most of us have ever seen," he said, before calling for fuel price regulator to help cap costs: "Is it not time that the Government started regulating the price of fuel at the pump, even temporarily, in the same way that they regulate domestic electricity and gas prices?, he asked. "Is it not time for a regulator to insist on an open-book approach to identify where profits have been made?" 
Tonia Antoniazzi, Labour MP for Gower called government efforts to help drivers 'derisory'. "It is symptomatic of a Government who have no idea about the impact that the cost of living crisis is having on people across the country—rising home energy prices, food prices rocketing and the cost of fuel at a record high," she said. 
Antoniazzi listed a string of examples from across Europe of governments taking action on fuel prices: "In Poland, the Government cut VAT on fuel to 0 percent - something that UK Ministers said we could not do within the EU. Why are we not doing it now?" 
She pointed to Ireland's 20 percent cut in excise duty for petrol, France's 15 percent per litre discount on fuel, Spanish measures to cut fuel duty by 20 cents per litre and Belgian measures amounting to 17.5 cents per litre.
"The Netherlands, Italy, Slovenia, Hungary, Croatia, Romania and Sweden have all introduced measures to cushion the blow to consumers of these higher prices," she said.
"We have seen bumper profits from Shell and BP in the first quarter of this year, while prices have risen and risen for working people and pensioners, with no end in sight, and there is no sign of action from this Government either."
James Murray, the Ealing North Labour MP said: "Following the spring statement and the announcement of a temporary 5p per litre cut in fuel duty, the Chancellor was quick to arrange a glossy photoshoot in a borrowed car at a petrol station forecourt, but the reality is that the 5p cut in fuel duty has been quickly eclipsed by the rapid rise in the overall price of fuel."
Partnership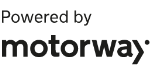 Need to sell your car?
Find your best offer from over 5,000+ dealers. It's that easy.
In response to the criticisms and calls for action, treasury minister Helen Whately pointed out that pump prices are not set by government, and nor are crude oil prices.
"The Chancellor of the Exchequer took the decision, at autumn Budget, to freeze fuel duty rates; this was the 12th consecutive year of the freeze. He then went further. In the spring statement, the Chancellor announced that fuel duty for petrol and diesel would be cut by 5p per litre. Coupled with the fuel duty freeze, it is worth £5 billion overall and equates to a reduction in fuel duty of about £100 over the year for the average car driver.
What measure do you think could help ease rising fuel prices? Let us know in the comments...