Auto Express confirmed as 2022 British Motor Show media partner
Auto Express will support the event along with sister titles Evo and Octane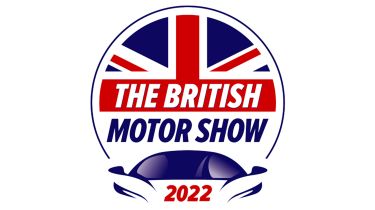 Following the success of the 2021 British Motor Show, Auto Express will once again act as media partner to this national car show event which takes place from 18 to 21 August 2022 at Farnborough International Exhibition and Conference Centre. In addition to Auto Express, two other titles from the Autovia stable of automotive media brands, Evo and Octane, will also act as media partners to this year's event.
Auto Express editor-in-chief Steve Fowler said "We Brits love our cars and with over 40 million cars on the road – and the need to go electric fast approaching – there's never been a better time to visit a motor show to see so many different cars all in one place".
Auto Express chief columnist Mike Rutherford, who is also honorary president of the British Motor Show said that "if you consider yourself a car nut, the reborn British Motor Show isn't optional, it's compulsory."
The British Motor Show aims to celebrate the broad spectrum of the automotive world and its huge popularity within the UK. As a reflection of this, the variety of exhibits will be wide, ranging from a large classic car display right through to an entire area dedicated to the rapidly-expanding EV market and green motoring. 
Along with the more traditional motor show stands, there is also plenty of other family entertainment including a live action arena. This will host displays of professional stunt driving, exotic supercars and other action-packed shows across all three days. Additional attractions will include a car-themed escape room and racing simulators.
Andy Entwistle, the CEO of the British Motor Show, said, "The countdown has begun and we're convinced that in 2022 we have the ultimate automotive spectacle. A fantastic, family-friendly, fun-focused event that celebrates everything that's great about cars – new, old, quirky or different. It's the most fun motor show in the world - and it's great to have Autovia on board as car lovers themselves."
Click here for more information on the British Motor Show or to buy tickets