New £160 fines for driving in cycle lanes
Transport for London is the first local authority to begin issuing its own cycle lane fines under new rules. Others are set to follow.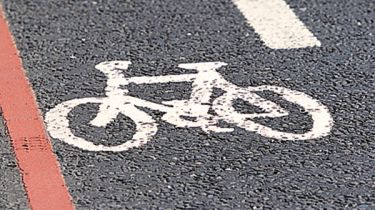 Steer clear of that cycle lane – put a wheel over its white line and you could be hit with a £160 fine. New powers have given local authorities the right to issue fixed penalty notices previously only handed out by the police. 
First to embrace the new enforcement powers is Transport for London (TfL). Using CCTV cameras, its scheme to monitor mandatory cycle lanes on key roads in the capital came into force on Monday 27 June. 
Since then, park, drive or just put a wheel into a cycle lane and you could be fined £160, although TfL has said that for a limited period warning notices will be sent out first. 
It is expected that London boroughs and local authorities around England will be eager to follow TfL and start fining drivers for cycle-lane infringements in the same way they can already penalise drivers in bus lanes. 
Drivers have been quick to ask how the necessary use of a cycle lane – to let an ambulance pass for example – will be taken into account. Some have reacted more angrily, one suggesting on social media that it is cyclists who should be fined for riding outside the cycle lanes. TfL, however, said the new rules were important in helping keep cyclists safe and improving people's confidence to cycle in the capital. 
A boom in cycling since the start of the pandemic has seen an increase in the accident rate – in 2020, the number of cycling fatalities increased by 40 per cent in London.
"The new enforcement powers will help protect designated space for cyclists and make the capital's roads more attractive for Londoners to cycle on, helping to build on the huge increases in cycling seen in the capital since the start of the coronavirus pandemic", TfL said.
Giving police enforcement powers over cycle lanes to local authorities is the latest attempt to make cycling safer. It follows on from changes to the Highway Code earlier this year that included advice for cyclists to ride in the centre of narrow roads and allowing them to ride two abreast. 
What do you think of the new cycle lane fines? Let us know in the comments...