'Frantic Friday' fears as RAC predicts woeful weekend traffic on UK roads
The end of term is set to spark the busiest school holiday getaway since 2014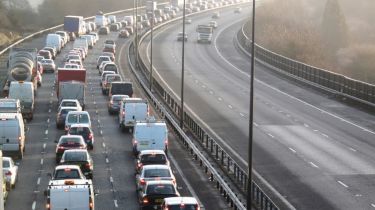 As schools in England and Wales break up for the summer holidays, the RAC has predicted there'll be close to 19million leisure trips made by car over the coming weekend, prompting fears of traffic chaos.
It's the RAC's highest prediction for the summer term break-up weekend since 2014, with analysts expecting traffic volumes to be at their highest on Saturday with 4.62m road trips being made. Traffic levels on Friday and Sunday will be similar, with a predicted volume of 4.29million journeys for both days, while the RAC thinks an extra 5.61million journeys will be added across the weekend by drivers yet to decide on which day they're travelling.
The heavy traffic naturally increases the likelihood of traffic jams, and transport analyst INRIX has provided data on some of the expected troublespots - many of which will already be familiar to regular users of the roads in question.
Look out for trouble on the M25, especially between Bromley and the Dartford Crossing, Maple Cross to the M3, and the M23 to the M40. Holidaymakers heading to the West Country can also expect bottlenecks on the A303 near Stonehenge and M5 south of Bristol, while the M4 stretch from Cardiff to Newport is also likely to be hit by jams. 
With millions of people ready for a well-earned break, we anticipate a frantic Friday followed by a woeful weekend on major roads across the country, with traffic and congestion likely peaking on Saturday," says RAC spokesman Rod Dennis. "Leave as early as you can in the morning or expect to be sat in some lengthy queues."
The RAC reckons hot weather will only add to the issues due to an increase in numbers of breakdowns, yet its research suggests only a fifth of motorists bother to check their vehicles before setting out on a journey. 
"It's a fact that a huge proportion of the estimated 300,000 breakdowns our patrols will attend in the coming six weeks are avoidable if drivers make sure they look over their vehicles before any long drive", says Dennis. "A breakdown is so much less likely if a vehicle's oil and coolant levels, as well as tyre pressure and tread depth, have all been checked before setting out."
National Highways, which is responsible for the operation of most of the UK's major road network, has also launched a summer campaign reminding drivers to check their tyres. It says more than 20 percent of breakdowns on its roads last year were due to tyre defects.
Click here for Mike Rutherford's thoughts on the UK's road network...