Buyers warned to avoid fake car sales websites
Scammers posing as car dealers are posting fake adverts for bargain used cars online to defraud consumers out of thousands of pounds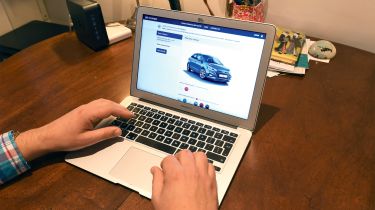 Consumers looking to buy a used car online have been warned to be on the lookout for fraudulent car listings. A BBC investigation found a fake car dealership website going by the name of Auto-Promotions was defrauding people out of thousands of pounds via malicious online adverts for bargain motors.
The Auto-Promotions name had previously belonged to a genuine car dealership, but one victim the BBC spoke to - Pietro Pagliuca from West Yorkshire - found out it was being used for fraudulent purposes the hard way when he transferred £4,000 to scammers under the illusion he was buying a second-hand Nissan Qashqai.
Pagliuca transferred the money after speaking to one of the fraudsters on the phone and believing he was the director of the dealership. The criminals even sent him a stamped invoice for his fake purchase, but the car was never delivered. He was able to get half of the stolen money back from his bank, however.
Auto-Promotions used what National Trading Standards described as being a "sophisticated" website, and listed its address as that of a real car dealership in Fife. Images of unknowing individuals - including a former Financial Times journalist and a Hollywood actor - had been taken from the internet and used on the fake site as headshots of invented salespeople.
The BBC says it has spoken to eight victims with similar experiences, while Action Fraud claims there were 2,969 reports of online vehicle fraud in 2021 - 21 per cent more than the 2,459 in 2019 - costing consumers £9.5 million.
Consumers are advised to check the credentials of any website they are considering buying a car from, and do their homework on the car itself. Look for positive online reviews of the company and try to stick with car retailers that you know. If you are buying a car online, buy with a credit card if possible and never be tempted to make an online bank transfer of the funds. Finally, do your homework on the car itself. Use the registration number to check the MoT and credit history of the vehicle before deciding to purchase.
For more tips on avoiding car scams and frauds, check out our guide…