All-electric Nissan ice cream van concept unveiled
A collaborative project between Nissan and Mackie's of Scotland aims to reduce the amount of emissions generated by ice cream vendors
Nissan has built an all-electric concept ice cream van, based on the e-NV200, for "Clean Air Day" 2019. The project partners with the eco-conscious ice cream manufacturer, Mackie's of Scotland, and offers a potential way of reducing the amount of carbon emissions produced by conventional diesel ice cream vans. 
Nissan identified that most ice cream vans, especially older models, are powered by diesel engines. To keep the on-board refrigeration equipment powered when parked, the engines must be kept idling, which produces "harmful tailpipe emissions." 
Nissan's concept ice cream van uses a combination of second-life battery storage and solar energy generation to combat the issue. Its refrigeration units are powered by the recently unveiled Nissan Energy ROAM system; a portable power pack made from reclaimed lithium-ion batteries from first-generation Nissan electric vehicles.
The e-NV200 concept ice cream van features two ROAM units, with a combined storage capacity of 1.4kWh. The power packs can be fully recharged in an hour using a 230V household electrical outlet, or between two and four hours when recovering energy from the solar panel array mounted to the van's roof (depending on weather conditions). 
Unlike conventional ice cream vans, the vendor serves customers from a hatch outside the vehicle, which Nissan hopes will improve the customer experience. The traditional ice cream van jingle has also been axed in favour of modern technology, with the concept instead featuring a system which generates a tweet detailing the van's precise location.
Nissan also claims that the van could be used to generate income for its owner during the off-season. It's fitted with a vehicle-to-grid charging system, allowing the e-NV200's battery pack to store surplus energy from the national grid, and then provide it back to the grid when needed, helping to balance out the peaks and troughs in national energy demands.
Like the standard e-NV200, Nissan's concept ice cream van is powered by a 40kWh lithium-ion battery pack and a 107bhp electric motor. Nissan claims the concept will cover 124 miles between charges on the WLTP combined cycle or, under city conditions alone, up to 187 miles. Charge times stand at 7.5 hours when using a 7kW wall box.
Kalyana Sivagnanam, Managing Director of Nissan UK, said: "ice cream is enjoyed the world over, but consumers are increasingly mindful of the environmental impact of how we produce such treats, and the 'last mile' of how they reach us.
"This project is a perfect demonstration of Nissan's Intelligent Mobility strategy, applying more than a decade of EV experience and progress in battery technology to create cleaner solutions for power on the go. By eliminating harmful tailpipe emissions, and increasing our use of renewable energy, we can help make this a better world for everyone."
Mackie's has equally eco-conscious aspirations, and is aiming to be Britain's greenest company. Thus far, the Scottish brand has removed its dependence on fossil fuels, with the firm's dairy farms being powered by an entirely self-sufficient supply of sustainable energy, sourced from solar panels, wind turbines and biomass plants. 
Partnership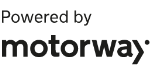 Need to sell your car?
Find your best offer from over 5,000+ dealers. It's that easy.
What are your thoughts on Nissan's all-electric concept ice cream van? Let us know in the comments section below…