'Citroen has changed the game and changed the lives of countless consumers'
Mike Rutherford thinks the quirky new Citroen Ami is a true game-changing car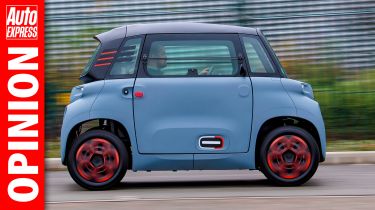 We keep hearing about game-changing cars – the sort of vehicles born after the global motor industry's traditional design, engineering and pricing rule books have been torn-up and binned. But do we really get enough of these so-called breakthrough products in car showrooms? And on the rare occasions we do, are they within the financial reach of the motoring masses? No and no, I'm sorry to say.
Sure, there are plenty of interesting, high-quality, often beautiful variations on hatchback, saloon, SUV and sports car themes. Also, such cars now rely less on fossil fuels, more on electricity. So everything's good, clever, more efficient, chugging along nicely, thanks.  
But in terms of radically different mainstream cars designed to play very different roles while being more accessible and affordable, the game really hasn't changed that much. For volume manufacturers who dominate 90-plus per cent of the global market, the rule books have been tweaked, but hardly torn-up.
As for consumer products that rank as genuine game-changers, I spot them in the healthcare (Covid vaccines, for example) and entertainment (Netflix, etc) sectors, but not so much in car manufacturing.   
Until now. Today, 9 December 2020, will go down in history as the date Citroen changed the game and changed the lives of countless consumers. This, thanks to the global launch of its cheeky, brilliantly designed, North African-built, fully enclosed Citroen Ami – a deliberately modest four-wheel, two-seat electric vehicle promised to cost roughly the same per month as a mobile phone. How's that for a breakthrough automotive product?
The Ami ain't perfect. It's rough and ready, a pretty (ish) plastic pig. Technically – as with the bike-like, more exposed Renault Twizy – it's a quadricycle. When I drove the Ami I looked a bit like a gorilla sitting in an egg. Plus it's left-hand drive only, and the steering wheel should be centrally mounted with narrow passenger pews either side of the driver. The Ami isn't for motorways, either. An indicated maximum speed of 30mph is adequate on urban streets, not on faster, out-of-town roads. 
But the handful of negatives are outweighed by a bucketload of positives. The Ami looks, feels, smells, drives, steers, sounds and stops like a proper car. Legal and technical definitions aside, for real-world consumers, it is a car. Existing motorists will rightly see it, buy it and lease it as an intriguing, second or third family car that'll take up as much space as lazy dad's sit-on mower.  
For urbanites (rural folk might struggle with it) the Ami could be the new car they thought they could never afford. That's why it qualifies as a game-changer for the industry and – more importantly – a potential life-changer for the growing number of people, young and old, with extremely limited disposable incomes.
The Citroen Ami looks and feels right. It's the right internationally available product at the right time, at the right price and being sold for all the right reasons.For these and other game-changing reasons, it is the 2020 World Vehicle of the Year.
Partnership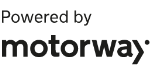 Need to sell your car?
Find your best offer from over 5,000+ dealers. It's that easy.
Check out our review of another small electric car - the Fiat 500 EV here...