"Murray Walker's words were quite brilliant, clever and deliciously humorous"
Mike Rutherford laments the recent loss of Murray Walker, and thinks he deserves 'true gentleman' status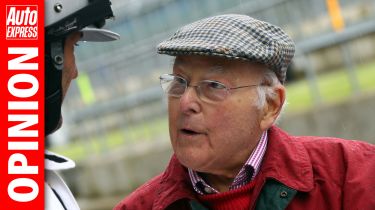 The car scene in Britain down in the dumps? For sure, it's got issues. And the Government's shock decision to make electric cars more expensive is unfathomable. But political matters aside, I have a sense of energetic change, or even a gutsy revolution.
Mid to late March, for example, was a mostly positive spell, with UK firms such as Bentley, Aston Martin, McLaren and MINI having more to say than usual, while Morgan, Arrival, Watt, Radford and other smaller outfits also stepped up. Significantly, even the leading trade body – the Society of Motor Manufacturers and Traders – correctly accused the Government of being plain "wrong, wrong, wrong" on some EV matters. More of the same please, SMMT.
Mitsubishi UK put the finishing touches to one of the more intriguing auctions of 2021, when its entire heritage fleet was put up for grabs. Gridserve and InstaVolt spoke productively about improving Britain's flawed charging network. Others must do the same. Like, NOW! Ian Callum and Gordon Murray proved that old guys rule, with the former named chief designer of the Kincsem hypercar, the latter demonstrating he's the most hands-on bloke in the business by acting as test pilot for the 220mph-ish GMA T.50.
Land Rover design guru Gerry McGovern effectively took over as 'The McGoverner' of Land Rover and Jaguar. Meanwhile, Lewis Hamilton (36 and ancient by today's F1 standards) remains the best and most successful driver, and favourite to grab one more world championship this year.
For different, more serious reasons I have to acknowledge another British old-timer, Murray Walker. He's just left us, aged 97. This hurts me almost as much as the passing in recent months of my dear dad, Tommy, plus my friend and colleague Sir Stirling Moss. 
I was lucky enough to know and work with Murray, who was super-kind, polite, loyal and smart.  First time I interviewed him at his delightful New Forest home, we talked Moss and Mansell (he dearly loved both), cars and commentaries, bikes and budgies. Honest.
He told me his live commentaries contained errors, but in almost child-like fashion he humbly asked for forgiveness. The 'problem' was that Murray's sharp brain knew the precise facts and figures, but he just couldn't always express them accurately live on-air. In effect, his mind made appointments his tongue sometimes couldn't keep, bless him.
The Murray story I'll treasure most concerns him working as a young advertising copywriter whose agency won an account from a birdseed manufacturer. His unenviable task was to create a slogan that would persuade customers to buy twice as much seed as before. He duly locked himself away in a quiet studio where he crafted the unforgettable, one-line, rapidly adopted sales pitch: AN ONLY BUDGIE IS A LONELY BUDGIE!
Those words were quite brilliant, highly effective, deviously clever, and deliciously humorous. Just like the lovely bloke who wrote them. If ever I met a person who achieved and deserved 'true gentleman' status, it was – still is, always will be – Murray Walker. Not sure why, but I'm already missing him much more than I thought I would.
Partnership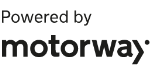 Need to sell your car?
Find your best offer from over 5,000+ dealers. It's that easy.
Click here to read more of Mike Rutherford's thoughts...