'No single solution to reduce carbon will suit us all'
Deputy editor John McIlroy praises the variety of solutions that car firms are taking to lower emissions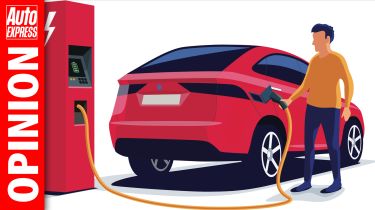 As this issue closed for press, hundreds of officials were still arguing over the semantics and promises contained within a proposed agreement from the COP26 summit on climate change in Glasgow. And there was plenty of haggling among car manufacturers last week too, with some agreeing to hastily drawn-up goals on pure-electric strategy, and others declining.
We'll hold back on judging the overall success of the Scottish gathering. But if anything, this week's magazine shows the multi-faceted approach that car companies are taking, regardless of any formal commitment – reflecting the fact that every customer is at a different stage of the journey towards zero-emissions motoring.
For example, our cover star, the MG ZS, is a big-battery, pure-electric family SUV whose price tag would have been unthinkable even a year ago. 
For those who aren't ready for an EV, this week's group test contains two electrified SUVs, with complex but differing technical solutions, from Honda and Renault, plus a conventionally powered SEAT. Again, the car companies have you covered, regardless of how prepared you are to pay for cleaner motoring.
We're not surprised that many car companies chose to hold back on COP26 promises. Over the years, the industry has been quick and clever to respond to legislative demands on emissions, plus the taxation rules introduced to encourage movement in that area. And more than once, they and their customers have been caught out by sudden policy shifts.
The current product mix shows that the solutions exist to deliver real progress on ICE car emissions. The huge ramp-up in battery production, already funded and being undertaken by countless brands, will deliver this at keener prices than ever. All that's left, really, is for those in charge of legislation and infrastructure to fill in the gaps. The car-buying public, and the car makers, should do the rest.
Are you thinking of getting an electric car? Check out the best EVs to buy now...