"Energy rationing might soon be a wise plan"
Mike Rutherford thinks energy rationing could be a good thing, with drivers of less thirsty cars the obvious beneficiaries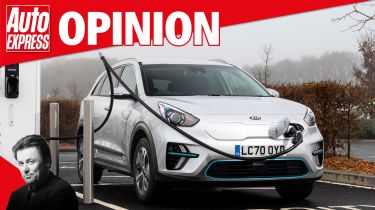 Energy and how it's supplied. How much we'll be paying for it. Why we've got to use it more efficiently than ever. Might we consider rationing the increasingly precious, already expensive stuff? 
I'm talking here about fuels sold to drivers of road vehicles: petrol, electric, diesel, LPG or hydrogen. Fact is, we're already at the mercy of energy suppliers to deliver our transport fuel of choice.
Thanks to many dried-up forecourt pumps and power outages that rendered EV chargepoints useless, last year was a rotten one – the worst in recent memory. And adding insult to injury, the energy industry sent retail prices for petrol, diesel and electricity through the roof, and thereby shattered the annual inflation rate.
This, remember, was at the start of winter when I revealed in this very column that some major oil company forecourts were seriously taking motorists for a ride by charging up to £1.77 a litre – or £8.04 per gallon – for unleaded.
Yet that £8-plus gallon arrived before Russia's shocking invasion of Ukraine. The tragic war in the Near East will, inevitably, further hit fuel supplies and prices, very likely for years to come.
Another huge, associated, oft-forgotten nightmare is the current and future delivery, and the price of natural gas. Energy UK admits that most of our country's electricity is generated by burning fossil fuels, mainly natural gas. But be in no doubt, our dependency on countries and companies to supply us with natural gas to be converted into 'leccy, plus oil that ultimately provides our unleaded and diesel, makes UK motorists highly vulnerable at best right now; at worst, facing more power outages and empty fuel pumps in future.
Thus my claim that, when concentrating solely on motoring in this tragically war-torn 2022, the supply of affordable energy to our pumps and chargepoints, alongside ultra-efficient consumption of all vehicle fuels must rise to the top of our priority lists. The latest cars that wear the 'right' badges, boast the 'best performance', are kitted out with the latest gratuitous tech – such things suddenly seem massively less important than reliable and affordable supplies of energy and increased energy conservation. Certainly less important than the awful events currently unfolding overseas.
But when I say we need to use petrol, diesel and electricity far more efficiently, I'm not just talking about slowing down a bit to eke out a few extra miles. I'm thinking energy rationing might soon be a wise plan, making drivers of less thirsty cars the obvious beneficiaries over those who opted for models consuming excessive quantities of fuel or fuels. And an even grander plan? Immediately, out on a limb, Britain must reinvent itself as a genuine world leader in research into, and supply of, home-sourced or generated energy. Traditional, futuristic, alternative, you name it – we need it all.
On a related point, it's time to start fracking. The UK comprises almost 100,000 square miles. We've got space, knowledge, personnel and the need to frack. It has to be done.
Partnership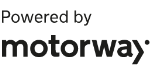 Need to sell your car?
Find your best offer from over 5,000+ dealers. It's that easy.
Click here for all the latest on the UK's rising fuel prices...